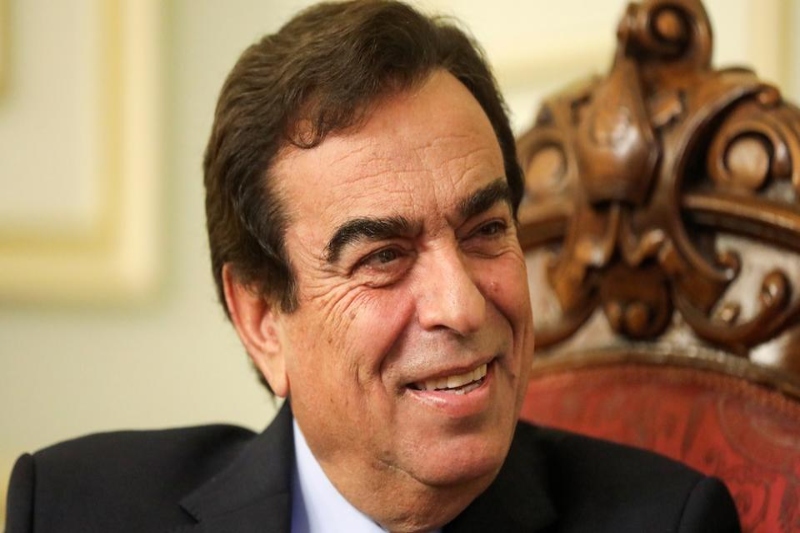 lebanon minister resigns
Lebanon Minister Resigns in Bid to Resolve Crisis With Gulf
Lebanon
Lebanon's Information Minister George Cordahi resigned on Friday in a bid to resolve the country's crisis with the Gulf countries.
Diplomatic row with Saudi Arabia and other Gulf Arab countries has compounded the small country's multiple crises. The crisis has plunged the nation's population, including a million Syrian refugees, into poverty.
George Cordahi said he took the decision to step down ahead of French President Emmanuel Macron's visit to Saudi Arabia on Saturday. Reportedly, President Emmanuel Macron is expected to meet with Crown Prince Mohammed Bin Salman.
After submitting the resignation to the Government George Cordahi said that he hoped his resignation would open a door for a resolution between Lebanon and Saudi Arabia.
Reportedly, he started the spat with Saudi Arabia in late October when he said that Saudi Arabia's war in Yemen was pointless and they should stop. Consequently, Saudi Arabia severed ties with Lebanon over his comments.
Related Posts
Subsequently, the United Arab Emirates, Kuwait, and Bahrain also severed ties with Lebanon. Reportedly, Saudi Arabia is unhappy with the dominance of the Iran-backed militant Hezbollah group and its allies on the levers of power in Lebanon. Saudi Arabia was once Lebanon's main financial benefactor.
Ties slumped after Michel Aoun, a close ally to the Hezbollah group was elected president in 2016. Subsequently, Tehran's influence in the country grew further.
As per the report by Bloomberg Quint, Hezbollah was involved in the war in Yemen. He reportedly also trained Houthi rebels to fight the Saudi-led coalition there. Reportedly, the Hezbollah group and its allies are represented in the Lebanese cabinet under Prime Minister Najib Mikati and have backed George Cordahi.
The risk consultancy Eurasia Group in a statement on Friday said, "As a result, a minister's resignation will be viewed as somewhat constructive but largely irrelevant to the much larger issue at hand."