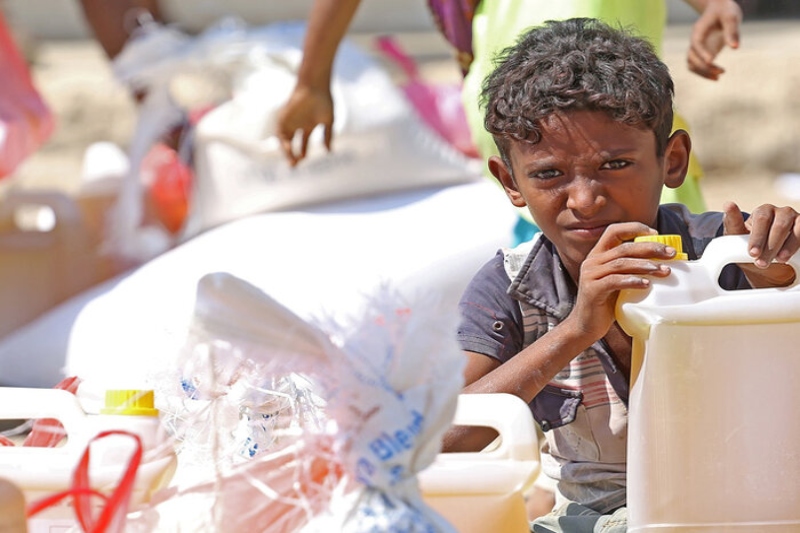 reduced food aid in yemen
UN Troubled Over Reduced Food Aid In Yemen
Yemen
Funding crises is leaving no food on the tables of millions of Yemenis who had up until now only survived like this. As funding has died out, the UN led World Food Programme (WFP) has been forced to reduce food assistance to eight million people in need in Yemen. The first to pull its hands was the United States under Trump's leadership.
While donors should have pledged huge amounts, this time's collections have amounted to only $2.23bn (£1.68bn) of the $3.85bn requested by UN agencies for the humanitarian aid effort in the war-torn country this year. Nearly 5 million Yemenis survive on aid itself.
In order for the WFP to work successfully, it would need to pump-in, atleast $813m to successfully continue to assist the most vulnerable until May 2022. It will further need atleast $1.97bn to help those on the brink of famine throughout 2022.
Related Posts
Yemen has been in the worst humanitarian crises like situation. Catastrophic famine like conditions is inevitable in Yemen with malnutrition thrown in as a given amongst children, especially. According to the WFP, half of all families – about 16 million people – are now affected by inadequate food consumption, with the devaluation of the Yemeni rial and hyper-inflation driving the economy to near collapse.
As it is children are being supported through malnutrition programmes and food supplements. According to UNICEF reports, troubled by poverty and unemployment, many Yemeni families with young girls are now choosing them get them married off early, in the hope they are fed better.
Most of them know that they are no longer able to afford to provide for their daughters, and hope that their husbands' families were better equipped to care for them. Currently, almost left 80 percent of the country population is dependent on humanitarian aid to survive.