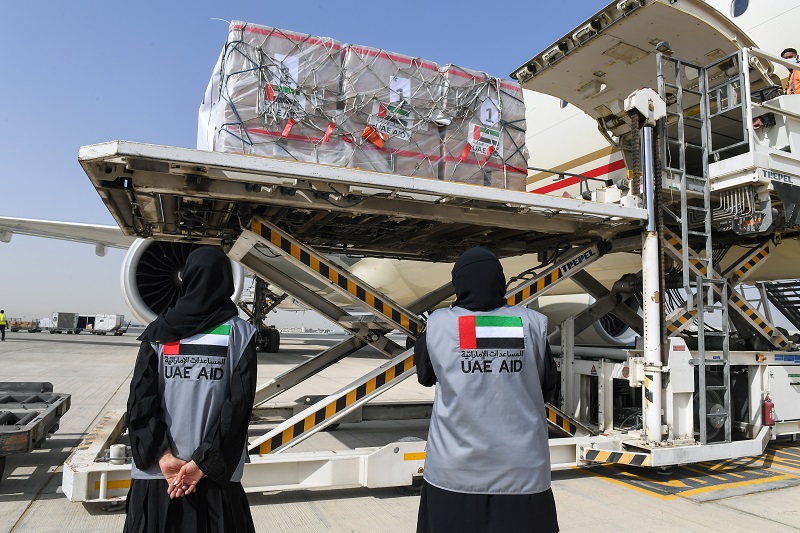 leading the way uae sends humanitarian aid to war torn tigray region in ethiopia
Leading the way: UAE sends humanitarian aid to war torn Tigray region in Ethiopia
Tigray -Standing by as an exemplary example of empathy, support and humanity, the United Arab Emirates has yet again proved to be the torch-bearer of humanitarian aid during difficult times to countries and regions across the world.
On Saturday, February 26 2022, the UAE sent aid plane carrying 35 tonnes of food materials to Mekelle in Ethiopia's Tigray region as a part of its support to Tigray region's ongoing humanitarian situation. The food aid came to Tigray region under directives of leadership of the UAE to provide crucial humanitarian aid to region witnessing one of the most catastrophic crisis of present times, said Mohamed Al Rashidi, the Ambassador of the UAE to Ethiopia. Al Rashidi added, "The UAE is keen on supporting the humanitarian situation in the Tigray region and seeks to meet the population's needs resulting from food shortages."
Related Posts
It is to be noted that last year the UAE had also sent six aid planes carrying 300 tonnes of food supplies and relief aid, that includes 200 tonnes of vegetable oil, with cooperation and support from the World Food Programme (WFP) to city of Mekelle in Tigray region.
The United Arab Emirates has always led the path of providing humanitarian aid to countries in need out of good will and sense of brotherhood. The UAE leadership has guided the country with its humanitarian principles that have supported numerous countries in times of crisis, irrespective of religion, race, colour or geography. Stressing on country's policy on foreign aid – the aid sent in by UAE only has humanitarian purpose. This policy was positioned by the founder President of the UAE, the late Sheikh Zayed bin Sultan Al Nahyan who emphasized that foreign aid and assistance is one of the basic pillars of foreign policy of the UAE.
During Covid-19 pandemic, the UAE was among the first countries to provide global humanitarian initiatives across the world, right since the pandemic broke out. UAE aid for Covid-19 accounted for 80 per cent of international aid response to countries that were struggling to curb the spread of coronavirus infection. UAE has sent 18.5 tonnes of medical supplies and aid to countries as part of global efforts to battle the coronavirus pandemic.