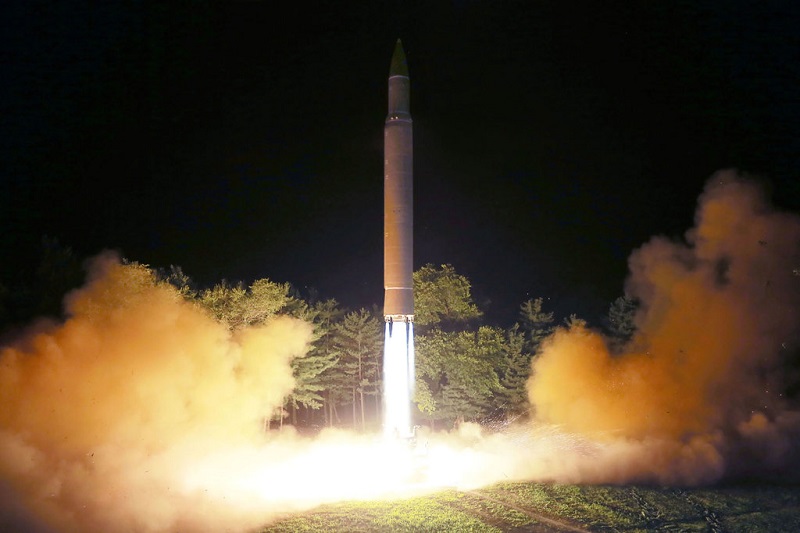 north korea says it conducted the latest missile test for developing the reconnaissance satellite system
North Korea Says It Conducted The Latest Missile Test For Developing The Reconnaissance Satellite System
North Korea -North Korea said the latest missile test conducted on Sunday was for the development of a reconnaissance satellite system.
The state news agency KCNA shared the news on Monday. However, the news agency did not explain what type of rocket had been used in the missile test. Reportedly, South Korea said the test appeared to be a ballistic missile fired from an area near the capital of North Korea, Pyongyang, where its international airport is located.
The launch was the eighth test this year by North Korea. The last missile test was on 30 January. The test featured a Hwasong-12 intermediate-range ballistic missile.
North Korea has been speeding up its testing activity in recent months. Earlier, North Korea said that it successfully tested a new "hypersonic missile". When North Korea launched a ballistic missile in January, it started testing the trial of the missiles.
Related Posts
The latest missile test on Sunday helped to confirm the working accuracy of a high-definition photographing system, data transmission system, and altitude control devices. The missile's cameras are to be loaded on the reconnaissance satellite, KCNA reported.
The test conducted an oblique photographing of a specific area on Earth. The KCNA released two photographs showing the Korean peninsula seen from space.
The country aggressively expanded its military capabilities despite limited resources. Developing a military reconnaissance satellite is an advancement that the North Korean leader, Kim Jong-un, called for last year. Reportedly, North Korea tested long-range cruise missiles and short-range ballistic missiles as a part of a record-breaking streak of launches this year.
According to South Korea's joint chiefs of staff, the rocket fired on Sunday flew to a maximum altitude of around 620km and a range of about 300km. Officials in South Korea and Japan expressed concern on this matter. The test also drew international condemnation.