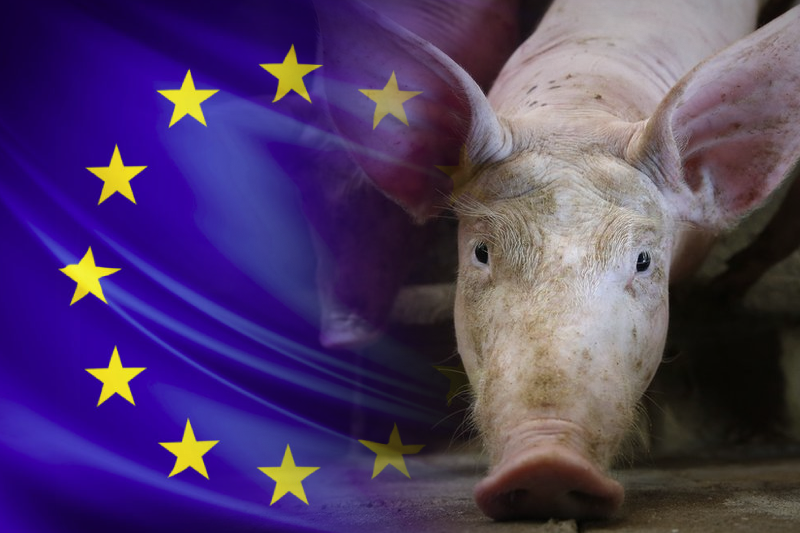 europe african swine fever spreads further
Europe: African swine fever spreads further
Europe -A deadly pig disease is spreading rapidly in Western Europe. It is increasing the risk of more import-export restrictions in Europe. The EU (European Union) is already facing a glut of pork that has sent prices near multi-year lows.
It is highly transmissible and fatal for pig populations. African swine fever (ASF) does not present a risk for human health. However, it risks serious fallout for pork producers. It increases the risk for Europe's meat industry.
Germany has been battling the disease for more than a year. Subsequently, China banned imports of pigs from Germany. Consequently, Japan, Brazil, and South Korea also suspended German pork imports.
ASF detected in Italy
Recently, a case of ASF was detected in a wild boar in northwest Italy, which increased the further fear in the meat industry. Director of Spanish pig-farmers association Anprogapor, Miguel Angel Higuera Pascual, said that ASF is not only a German problem or a Polish problem or an Italian problem, it is a European problem.
Related Posts
Reportedly, the disease is highly contagious and often lethal to pigs. In Italy, it has been endemic on the island of Sardinia since 1978. The disease existed in Africa for decades. Subsequently, it further spread to China in 2018. At that time, millions of pigs were slaughtered to prevent an epidemic. China's meat industry had to suffer from a big loss. China is the world's largest pork producer.
Pork import-export
According to the World Organisation for Animal Health, the disease has circulated in Europe since 2007. Recently, France and China have agreed to continue the pork trade between the countries even if an outbreak of African swine fever occurs. China will accept pork exports from unaffected regions of France even if ASF occurred elsewhere in the country. Germany, a larger pork supplier to China than France, is in ongoing talks with China about a regional approach of importing pigs from Germany.