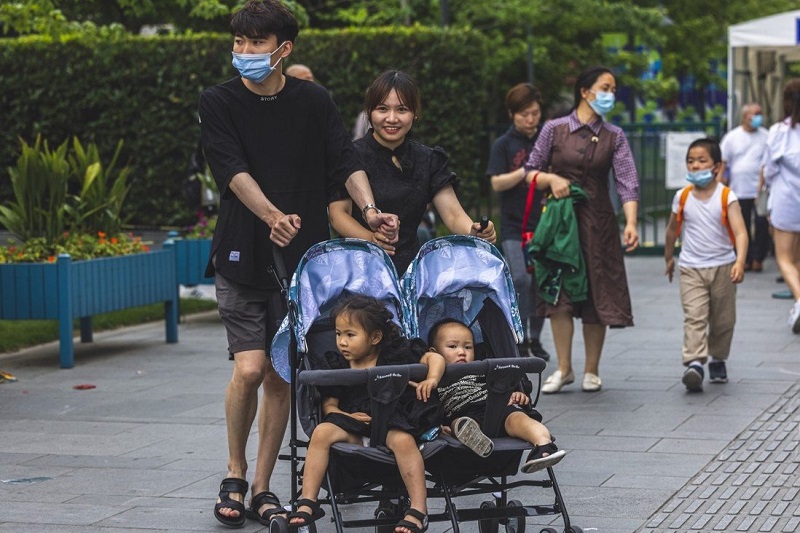 chinas birth rate drops to a record low in 2021 a political problem for china
China's birth rate drops to a record low in 2021; a political problem for China
China – The world's most populous country, mainland China's birth rate dropped to a new record low in 2021. China announced on Monday that the birth rate plummeted for a fifth consecutive year.
Reportedly, the population will begin to shrink. It will lead to hastening a demographic crisis. China recorded 10.62 million births last year, or only 7.5 births per 1,000 people. According to China's National Bureau of Statistics, the figure is the lowest level since the founding of Communist China in 1949. According to the report, the natural growth rate of China's population, which excludes migration, was only 0.034% for 2021. The figure is the lowest level since 1960.
China's steps to address the birthrate decline
China's ruling Communist Party has taken steps to address the birthrate decline. The country scrapped its decades-old one-child policy in 2016. The government encouraged couples to have more children in the face of a looming demographic crisis. The authorities allowed couples to have three children. The country also introduced policies aimed at reducing the financial burden of raising children.
Related Posts
The authorities also started offering incentives to young families and promising improvement in workplace rules and early education. However, the high cost of urban living has deterred couples from having more children. Reportedly, an increasing number of Chinese women don't want children. China's high property prices and rising education costs also prevent couples from having more children. Earlier, local governments forced millions of women to abort pregnancies under the one-child policy.
The Chinese authorities are now trying to avoid the economic risks from a rapidly ageing population. Reportedly, the number of people of working age, relative to the growing number of people too old to work, has continued to decline. It might lead to a labour shortage in the country. This could also hamper economic growth and reduce the tax revenue needed to support an ageing society.