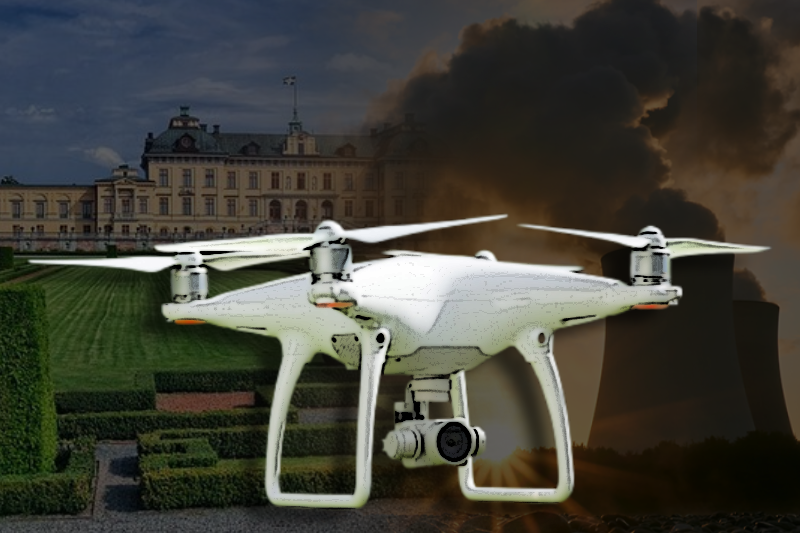 sweden facilities under threat after drones spotted over them experts suspect surveillance by rivals
Sweden facilities under threat after drones spotted over them, experts suspect surveillance by rivals
Sweden – Some of the most crucial Swedish facilities are reportedly under surveillance by a few drones that were spotted above them. These drones were not spotted for just one or two days rather were constantly lingering around for an entire week.
They were spotted in key nuclear sites and this led the country to order the intelligence unit to investigate the incoming of these drones. As per a report, these drones were spotted in three nuclear sites along with other sights such as airports and the royal palace.
The Swedish authorities have refrained from commenting on who is behind this and currently searching the source of this action from the very start. They are, as of now, classified as mysterious drones. The police officials and the coast guard have been ordered to search the sea and islands around Stockholm.
Related Posts
The most recent sighting was found earlier this week when during the evening time, a drone was found above the Forsmark nuclear plant. The security agency Sapo stated that it is at present investigating earlier drone flights along with the recent one.
The other two sites where the drones were spotted were near the Ringhals and Oskarshamn power plants. As part of the investigation, the police requested civilians to come forward if they had any information about the attacks.
The only detail that the security agency revealed was that they were suspecting these drones to breach unauthorized information from the Swedish facilities. Sapo official Fredrik Hultgren talked to BBC where he stated that the matter is with the police right now. The security service is conducting the investigation regarding the drone flights over our nuclear plants," he added.