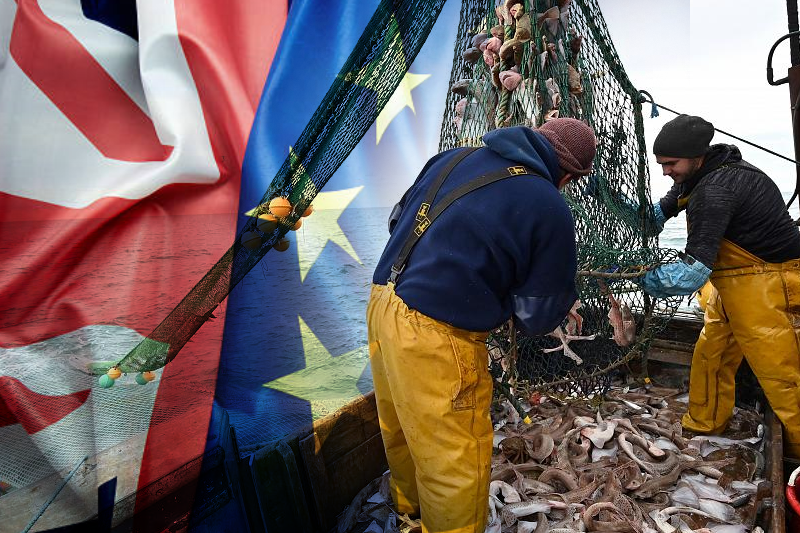 eu uk squabble over reduced fishing rights
EU, UK squabble over reduced fishing Rights
UK -Fourteen EU member states are gearing up to issue a joint declaration alleging the British government of "significant social and economic damage" to their fishing communities. Wider relations between the UK and EU countries appear close to breaking point.
Belgium, France, Ireland, Spain, Portugal, Denmark, Italy, Lithuania, the Netherlands, Germany, Cyprus, Sweden, Latvia, and Malta will call for the UK to adhere "in letter and spirit" to the Brexit agreement struck last Christmas Eve.
The governments of Jersey – a British crown dependency – and the UK have piled agony upon the French government in the last few weeks over the limited numbers of licenses handed out to small boat owners who perform fishing in coastal waters.
Now, in a pointed sign of solidarity, the EU member states will lay out a thinly veiled threat about the possible impact on future UK-EU fisheries negotiations if the Kingdom does not rethink its stance.
France, against Britain, has called for a common front over its handling of a squabble with Paris over the handing out of post-Brexit fishing licences in its waters.
Related Posts
Germany, Spain, and Italy joined France in condemning the British response, terming it as completely "inappropriate and incomplete".
Their statement came forth after the EU's fisheries and agriculture ministers met in Luxembourg – a week after Paris called for added pressure on Britain in the dispute.
The UK has refused to give all the fishing licenses asked for by French boats as a part of the post-Brexit access deal, leaving fishers worried for their livelihoods and France agonized.
Annick Girardin – French Fisheries Minister – welcomed Monday's statement, saying the French and European answer to Britain's position would be publicized in October's second half and could include retaliatory measures.
David Frost, the Brexit minister, says that the EU will be resorting to a "historic misjudgment" if it does not meet the UK's demands.