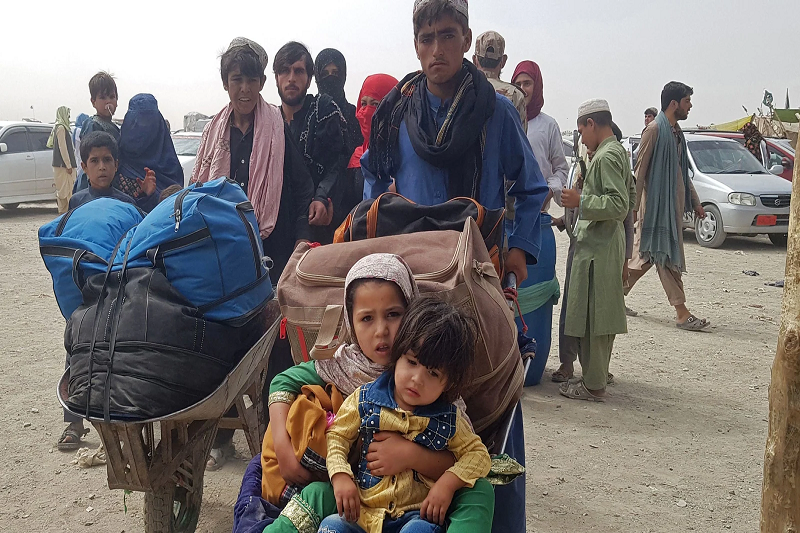 uae at the forefront to fight against food crisis and malnutrition in afghanistan
UAE at the forefront to fight against food crisis and malnutrition in Afghanistan
Last updated on February 25th, 2022 at 05:59 am

Afghanistan – Since the time the Taliban has overtaken Afghanistan, UAE has been at the forefront to provide humanitarian aid and food supply to Afghans. UN has recognized and appreciated the efforts that the UN took in such testing time considering how dangerous and risky it was to send help in the air of terror.
It has become evident that the humanitarian situation in Afghanistan is pretty desperate and their government has called for urgent aid to the country. UNHRC asserts that Afghanistan is in urgent need of food, milk, medicines, shelter, and other necessities.
Helping those in need and providing with basic life amenities an aid aircraft loaded with 13 tonnes of humanitarian and food supplies was sent by the Mohammed bin Rashid Al Maktoum Humanitarian and Charity Establishment from UAE last weekend to support the Afghan people.
Related Posts
It was a part of their contribution to providing the basic and necessary needs of thousands of Afghan families, especially the most vulnerable groups such as women, children, and the elderly. The UAE government takes this act of kindness under urgent assistance. The humanitarian framework created by UAE does not entail just full support to the Afghan people in their present scenario but also look after their mental wellbeing and provide after-care service.
It was also seen that the special directives of Sheikh Mohamed bin Zayed Al Nahyan, who is the Crown Prince of Abu Dhabi, the UAE hosted thousands of Afghan families and provided them with care in the community as well.
Read More: Majesty King Abdullah II: How The King uplifted Jordan to its modern era
Going further to help, UAE also sent planes for evacuees for those whose countries could not send way out for the ones who were trapped in Afghanistan. UAE is seen in the light of becoming a merchant for a crucial logistical hub for global evacuation efforts in Afghanistan over the past few weeks. They have helped with the evacuation of about 39,827 Afghans and foreign citizens since the crisis erupted in early August.