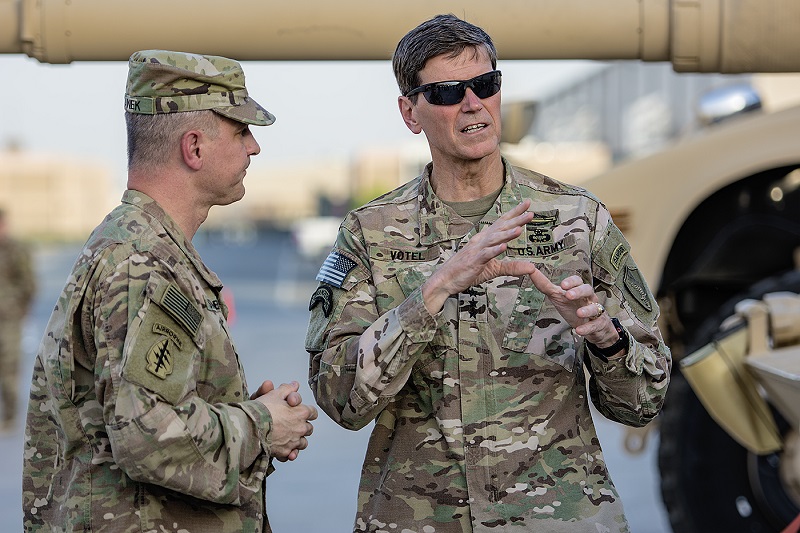 centcom commander general thanks uae for its efforts to evacuate afghan people
CENTCOM Commander General thanks UAE for its efforts to evacuate Afghan people
Afghan -The Commander general of CENTCOM Frank McKenzie talked to the leadership of the United Arab Emirates recently where the two discussed how to continue to maintain pressure on the Islamic State terrorist group in Syria, Iraq, and their countries while also discussing Afghanistan issues.
Since the takeover of the Taliban, the UAE has stepped up its efforts to help Afghanistan while also ensuring that it safely managed to evacuate those seeking to leave the country.
On Tuesday, in line with the efforts made by the UAE, McKenzie thanked the Arab nation for not only temporarily hosting American citizens but also giving shelter to the Afghan evacuees after America's exit from Afghanistan in August this year.
Earlier even the United States had thanked the UAE for providing temporary relief to the Afghan population by giving a roof above their head. Joe Biden had thanked the leadership of the UAE for helping evacuate American diplomats and nations from Kabul. He also showed his gratitude for also helping other allied nations to evacuate their citizens from the country.
Related Posts
To express his thankfulness, the president had ringed Highness Sheikh Mohamed bin Zayed Al Nahyan, Crown Prince of Abu Dhabi where he talked about the UAE's efforts in the evacuation process and also ensuring the safety of citizens of different nations around the world.
"We highly appreciate the UAE's humanitarian efforts in facilitating the safe transit of American citizens, embassies' employees and foreigners who were evacuated from Kabul on their way to a third country," said Biden.
Other than that, the leaders of the two countries also talked about various sectors that could promote development in the region while also strengthening the partnership between the UAE and the US. As per data released by the UAE officials last week, the country has till now evacuated 28,000 individuals from Afghanistan. This is in addition to the already transferred 8,500 individuals who came via national carriers and UAE airports since the beginning of the evacuation process.