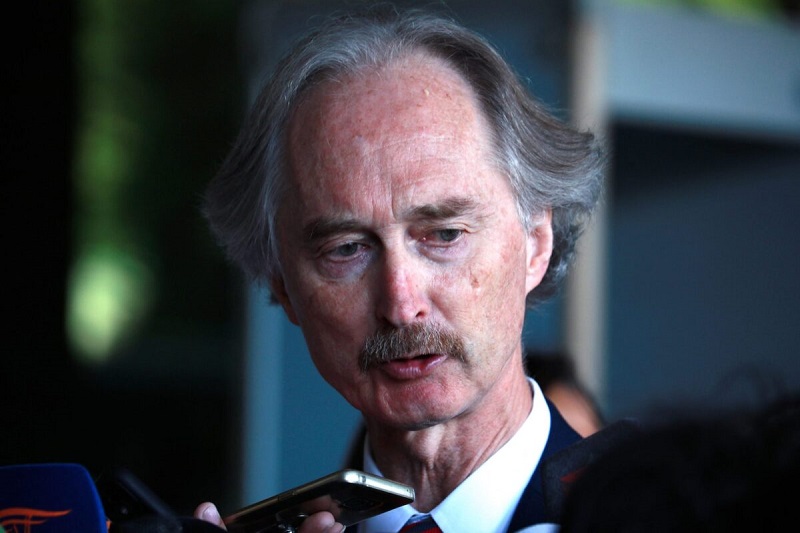 un official disappointed with talks on syrian constitution
UN official disappointed with talks on Syrian constitution
Syria -The sixth sphere of talks between the Syrian administration, opposition, and various civil society groups over proposed constitutional reforms did not make any meaningful progress, said the United Nations' Special Envoy for Syria, Mr Geir Pedersen.
Speaking at a news conference on Friday, Pedersen said that the session was a huge disappointment.
"We did not get what we had hoped to achieve. What he had hoped was that we would have a discussion to get to some kind of consensus."
It merits mentioning that this week's Syrian Constitutional Committee talks were the first since last January. These talks were supposed to be a significant breakthrough after delegations decided to start drafting constitutional principles.
The participants were able to agree on assigning constitutional provisions to different parties. However, they could not attain a consensus on any of them in Friday's discussions. The UN official said that the talks were "businesslike, open and frank".
Related Posts
The drafting committee comprises 45 members from the government, opposition, and civil society.
A smaller committee comprising 45 individuals of that same cohort has negotiated and wrote the new constitutional provisions.
It must be remembered that Syria's war has resulted in the death of about 500,000 people over the past ten years. It started in 2011 with a brutal crackdown on protests against the government. Later, it turned into a battlefield in which foreign armies, fighters and local militias took part.
The delegations agreed to ask the Syrian government to handle provisions related to "sovereignty, territorial integrity and the independence of the Syrian Arab Republic" along with "terrorism and extremism".
The opposition delegation, on the other hand, took responsibility for drafting the constitutional text for "the armed forces and the intelligence", while the civil society will prepare text on "the rule of law".