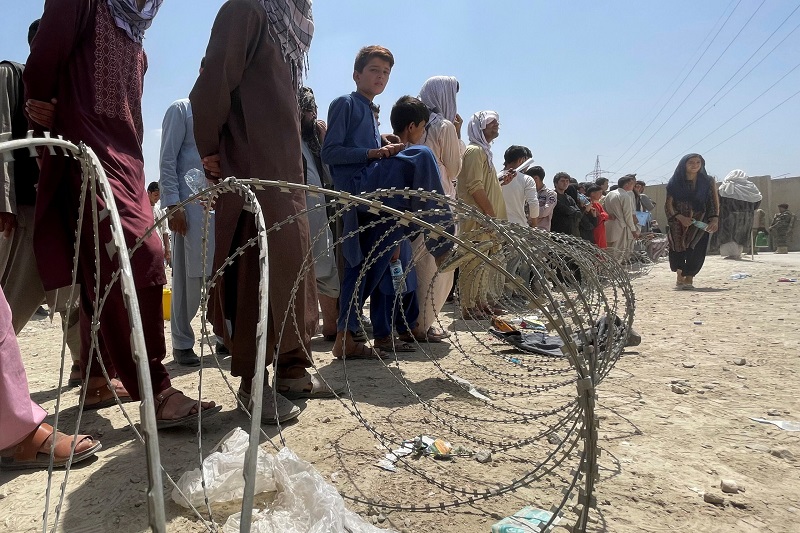 afghan refugees find a safe arm as the uae steps in to offer help
Afghan Refugees find a safe arm as the UAE steps in to offer help
UAE -The United Arab Emirates has not left a single stone unturned when it comes to helping the stranded Afghan refugees after the Taliban takeover of Afghanistan.
In line with its previous efforts in Afghanistan to build facilities and resources for them, UAE has also taken charge to rescue Afghani nationals. The UAE has temporarily hosted over 8,500 Afghan refugees at the Emirates Humanitarian City recently which signifies its efforts to deal with the crisis.
Till now, 40,000 refugees have been evacuated from Afghanistan into various countries and the Arab nation has also been putting tremendous effort to ensure that they are being guaranteed safe places to stay. Their safety is a top priority especially given the Covid-19 pandemic.
Related Posts
Not only is the UAE giving a safe place to these people, it is also providing medical facilities, security and comfort to them. Afghanistan human rights activists have also been sheltered in the UAE along with Afghan robotics and cyclist teams. These refugees will further be traveling to North American countries as they are only here for a small duration in the UAE.
Because of the number of refugees, there are many other things that need to be considered. Hence for non medical purposes, there are many UAE organizations that are pushing themselves for order. Emirates Red Crescent and Abu Dhabi Police are the top organizations that are actively stepping up efforts.
They are working in line with actions of the USA and are trying to set up a transit hub within the country so that it becomes easy for the Afghanistan travellers to cross-examine with health and security check-ups in Abu Dhabi ahead of them flying out to other countries.
The whole transition is carried out by the National Emergency Crisis and Disaster Management Authority.
As per a report, the UAE has also sent 12 aircrafts which are carrying nearly 285 tonnes of aid to Afghanistan. The most recent aircraft carried 30 metric tons of food supplies and aid to cater to Afghanistan. All the efforts are being made due to the efforts and taken by His Highness Sheikh Mohammed bin Rashid Al Maktoum, Vice President, Prime Minister and Ruler of Dubai