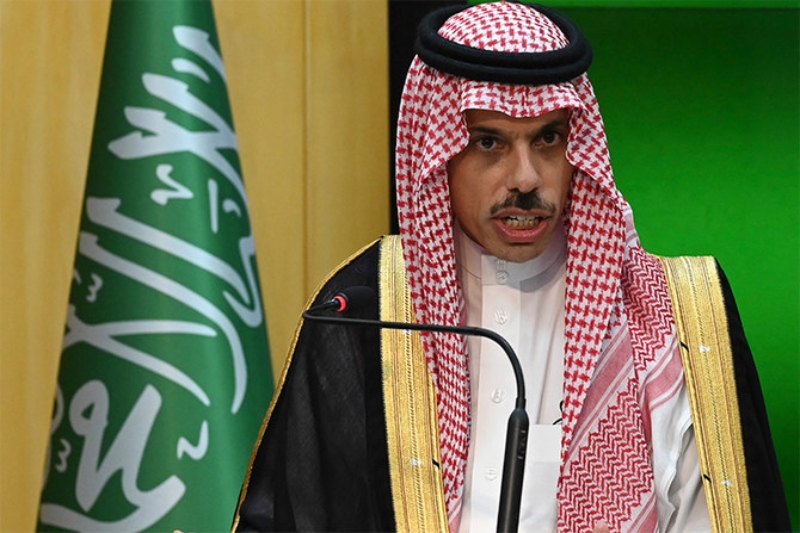 saudi arabia hopeful of afghani sensibility to choose wise governance without outside interference
Saudi Arabia Hopeful Of Afghani Sensibility To Choose Wise Governance Without Outside Interference
Saudi Arabia has put out its word of conviction in the power of the people of Afghanistan. A formal statement was made by the minister of foreign affairs, Prince Faisal bin Farhan says, that he expects the new government will take care of 'stability that will overcome violence and extremism.
He was speaking at a virtual meeting to discuss political conditions in Afghanistan. The kingdom hopes the formation of the caretaker administration in Afghanistan will be a "step in the right direction towards achieving security and stability, rejecting violence and extremism, building a bright future in line with these aspirations".
In his statement, he has shown hope that the Taliban government will be able to do the right thing and that Afghani people should be able to choose their own democracy, without interference from the outside.
Related Posts
It is no coincidence that the Kingdom has not shown immediate repulsion to the Taliban regime. During the Taliban's earlier rule in Afghanistan from 1996 to 2001, Saudi Arabia was among the three countries, along with Pakistan and the United Arab Emirates (UAE), which accepted the legitimacy of the regime.
The Taliban regime that is now establishing its own government does not have any female representation in its administration. Further, it has some strangely decorated individuals, all marked for extortion, terrorism, or awarded a bounty on their head by policing authorities of Western countries. For one, its interior minister in charge has been an Al-Qaeda ally.
News doing rounds is that the Taliban plans to use minerals, drugs, and help from China to fund itself. Up until now, the world had been financing and running the government for them. Women are not going to see freedom for a very long time, unlike the rules put down under the Sharia religious beliefs. Taliban tends to follow their own system and interpretation of the religious laws, as per PDP supremo Mehbooba Mufti who had recently made a statement that the Taliban should practice Sharia law the way it is; not their own interpretation of it. She has recently faced a backlash for asking the Taliban to follow the Sharia law in Afghanistan and been forced to issue a clarification already.