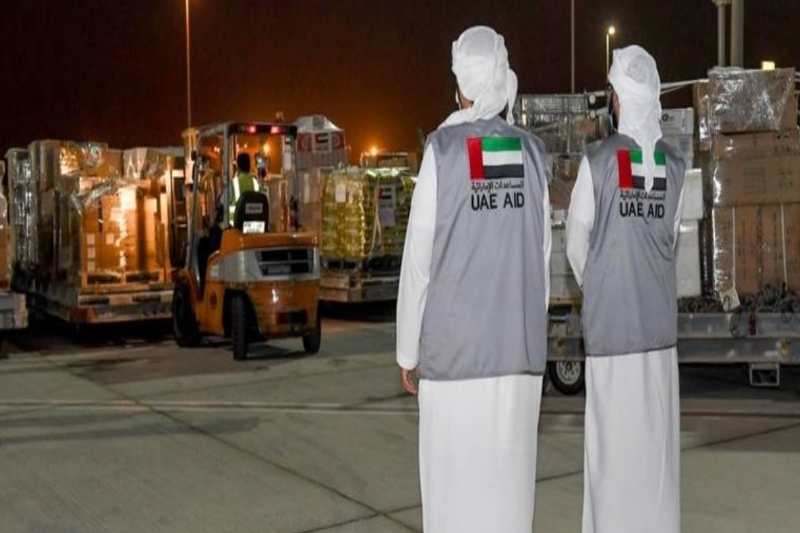 uae support afghanistan
UAE Silently Contributes To Support Afghanistan
Under the 'Winds of Goodness' mission, the UAE is taking concrete action to help Afghanistan in its hour of need since it has been doing so since 2003.
Recently, the UAE sent a plane carrying urgent medical and food aid to Afghanistan as part of its contribution to meeting the basic needs of thousands of Afghan families, especially the most vulnerable groups such as women, children and the elderly. 
On ground, UAE had establish 11 schools that was educating 300 students per day, six medical clinics which have treated 35,000 Afghani patients so far, the establishment of the Zayed University (Afghanistan) serving over 6,400 students per year, a major hospital with an annual capacity of 7,000 patients, almost 38 mosques each providing a prayer service for over 300 people, a general public library serving more than 400 students and visitors per day, accommodation in Zayed City for 200 displaced families apart from 160 wells providing healthy drinking water.
Related Posts
Privately, the UAE people have contributed US$22 million for food, medicine, and basic relief projects providing housing and shelter in Afghanistan. In addition, the UAE Red Crescent had also invested US$19 million in local projects, and the UAE Government has dedicated US$30 million to international reconstruction efforts in the country.
At the moment, there is urgent assistance coming from the UAE within the framework of the humanitarian role played by the emirate. Their intent is to provide full support to Afghani people's need.
The intention remains the same- promoting the approach of the Founding Father, the late Sheikh Zayed bin Sultan Al Nahyan, in furtherance of the wise leadership's policy of promoting the values of giving, tolerance, and service to humanity.
UAE assistance is not limited to humanitarian aid only. A few days ago, and under the directives of His Highness Sheikh Mohamed bin Zayed Al Nahyan, Crown Prince of Abu Dhabi and Deputy Supreme Commander of the Armed Forces, the UAE hosted thousands of Afghan families and provided them with care in the community temporarily, in addition to taking all appropriate actions to meet their basic needs.