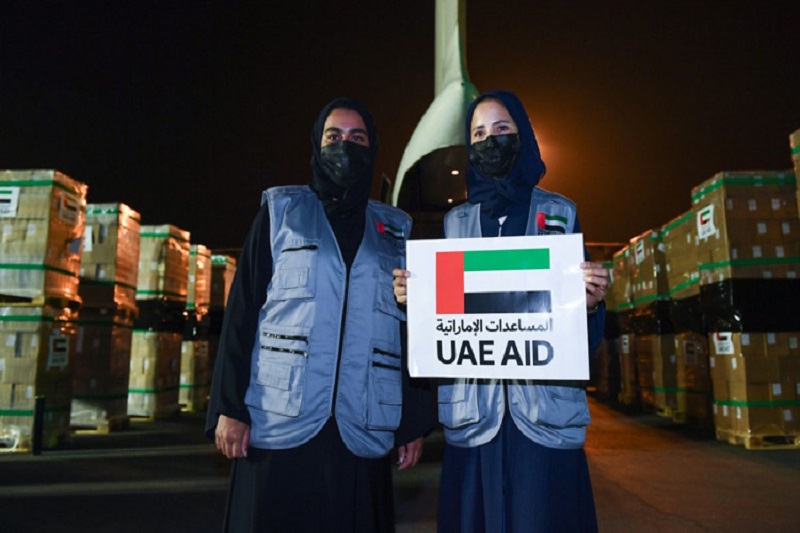 uaes continuous support through aid and assistance to afghanistan
UAE's Continuous support through aid and assistance to Afghanistan
Afghanistan – During the days of extreme crisis in Afghanistan, UAE started an air bridge to deliver tons of aid to Afghanistan. Since UAE is a close ally of the US and is among a number of Gulf states that have been key staging posts for evacuation flights from Afghanistan, it has become prominent news on how emirates provided ground and security handling services at Kabul during the testing times.
It was noted that the Mohammed bin Rashid Al Maktoum Humanitarian and Charity Establishment sent four planes loaded with 60 tons of food aid to Kabul to provide for the basic needs of the Afghan people.
Related Posts
In terms of other establishments and advanced projects, the UAE government has launched many humanitarian and charity projects in Afghanistan, including the construction of a village for disabled people with 200 houses, four mosques, two schools, a shopping center, a clinic, and a professional training center, in addition to the Zayed Orphanage in Kandahar, which was approved as a secondary school. It runs seven classes, organizes carpentry workshops for orphans, and comprises a housing for students, facilities, and a mosque.
World governments are praising the UAE for its undying support to Afghanistan as recently they sent eighth relief aircraft to the Afghan people, loaded with food and medical aid. This is included within their framework of the UAE's continuous humanitarian efforts to provide full assistance to the Afghan people in such difficult circumstances, and the shortage of medicine and food for many segments of society, especially women, children, and the elderly.