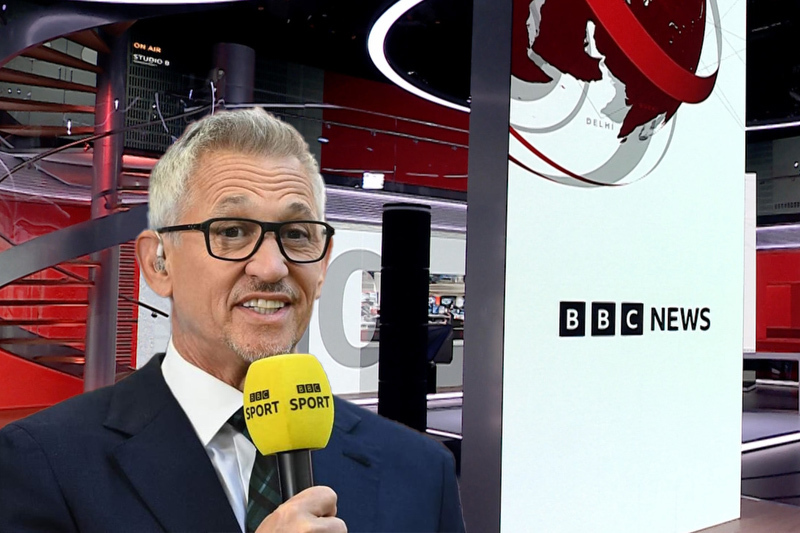 top 10 highest paid bbc news presenter anchors 2022
Top 10 highest paid BBC news presenter/anchors 2023
The highest-paid presenter at the BBC is still Gary Lineker, but numerous high-paying positions have been eliminated as a result of the broadcaster's ongoing exodus of well-known celebrities.
Lineker earned £1.35 million last year for anchoring Match of the Day and providing coverage of Euro 2020, easily surpassing Radio 2 breakfast host Zoe Ball, who came in second with £980,000.
Alan Shearer, Lineker's coworker on Match of the Day, Stephen Nolan, the BBC Northern Ireland presenter, and Huw Edwards, the News at Ten anchor, are among the other top earnings listed in the company's annual report. Each earned £450,000. Numerous celebrities earned raises in remuneration, with Radio 1's Greg James receiving an additional £80,000.
Here are top 10 highest paid BBC news presenter/anchors of 2023:
1. Gary Lineker – £1,360,000-£1,364,999
Match of the Day, Premier League and FA Cup, Sports Personality of the Year
2019/2020: £1,750,000-£1,754,999
2018/2019: £1,750,000-£1,754,999
Also Read: Top 10 Only Fans earners and their net worth in 2022
2. Zoe Ball – £1,130,000-£1,134,999
Radio 2's Zoe Ball Breakfast Show
2019/2020: £1,360,000-£1,364,999
2018/2019: £370,000-£374,999
3. Steve Wright – £465,000-£469,999
Radio 2's Steve Wright in the Afternoon and Steve Wright's Sunday Love Songs
2019/2020: £475,000-£479,999
2018/2019: £465,000-£469,999
4. Huw Edwards – £425,000-£429,999
News at Six and News at Ten, News Channel, election night and news specials
2019/2020: £465,000-£469,999
2018/2019: £490,000-£494,999
5. Fiona Bruce – £405,000-£409,999
Question Time and presenting on BBC One
2019/2020: £450,000-£454,999
2018/2019: £255,000-£259,999
6. Stephen Nolan – £405,000-£409,999
The Nolan Show on Radio Ulster, Nolan Live on BBC One (Northern Ireland), The Stephen Nolan Show on 5 Live
2019/2020: £390,000-£394,999
2018/2019: £325,000-£329,999
Also Read: The highest paid CNN anchors and their salaries
7. Lauren Laverne – £395,000-£399,999
BBC 6 Music Breakfast Show, 6 Music Recommends, Radio 4's Desert Island Discs
2019/2020: £395,000 – £399,999
2018/2019: £305,000-£309,999
8. Vanessa Feltz – £390,000-£394,999
Radio 2 Early Breakfast Show, Radio London Breakfast Show, Radio 2 cover
2019/2020: £405,000-£409,999
2018/2019: £355,000-£359,999
9. Alan Shearer – £390,000-£394,999
Match of the Day: Premier League and FA Cup
2019/2020: £390,000-£394,999
2018/2019: £440,000-£444,999
10. Scott Mills – £375,000-£379,999
Radio 1's The Scott Mills Show, Radio 5's The Scott Mills and Chris Stark Show, cover on Radio 1 and Radio 2
2019/2020: £345,000-£349,999
2018/2019: £285,000-£289,999