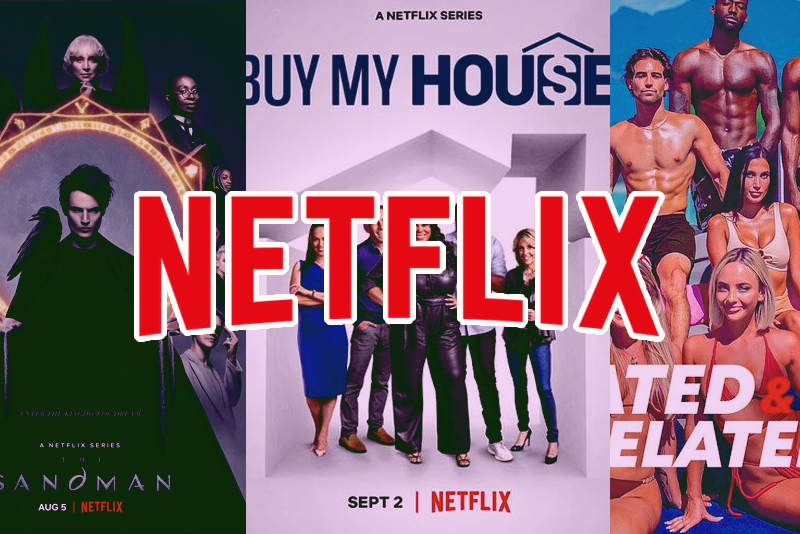 top 10 netflixs most popular shows
Top 10 Netflix's most popular shows
Netflix has become the king of OTT platforms and when it comes to binge watching the favorite and most popular TV shows, Netflix is the platform of choice of people of all age groups and interests. The latest top 10 most popular TV shows running on Netflix currently range from investigation of a satanic cult, twisty twins, and the kingdom of King of Dreams.
1) Devil in Ohio
The story begins as a hospital psychiatrist Dr. Suzanne Mathis shelters a mysterious escape from some cult. The story grips viewers as the doctor's world is turned upside down with arrival of the strange girl as it threatens to tear her own family apart.
2) I Survived a Crime
This Netflix series is based on experiences of common people that force them to make quick decisions when facing dangerous encounters.
3) Dated & Related
This reality show includes 16 single contestants, sibling pairs, entering a villa in South of France before they help find the soulmate of their siblings.
4) Echoes
This mystery thriller is about two identical twins, Leni and Gina, who have a dangerous secret. Since they were children, they have secretly swapped their lives. Now they share two homes, two husbands, and a child but everything goes into chaos when one of the sisters goes missing.
5) Partner Track
Ingrid Yun, a 1st generation Korean American and her family's first lawyer, struggles with her moral compass as she tries to excel at the prestigious law firm, Parsons Valentine.
6) Call The Midwife
This drama series on Netflix is about a group of nurse midwifes that work in East End of London, timed during late 1950s as they deal with everyday lives struggles while also coping with the changing world around them.
7) I Am A Killer
The highly critically acclaimed documentary series is back with third season, examining cases of prisoners who are convicted of murder. Each episode explores the crimes through raw and intimate interviews with the men and women who had committed them.
8) The Sandman
This addition to the list is the long-awaited premiere of Netflix's adaptation of Neil Gaiman's animated novel The Sandman. The story is a rich blend of modern myth and dark fantasy interwoven with historical drama and legend. The story is around people and places that have been affected by Morpheus, the Dream King, as he tries to mend the cosmic and human mistakes.
9) Stranger Things
The fourth season of one of the biggest hits of Netflix continues to rein the users' screens as the Season 4 meets expectations of viewers with two different plotlines, including revelation that Jim Hopper, played by David Harbour, is still alive as Joyce Byers played by Wynona Ryder goes out to find him in Soviet prison camp.
10) Buy My House
This reality show shows homeowners pitching their properties to four heavyweight real estate magnates — broker and investor Danisha Wrighster, Redfin CEO Glenn Kelman, NFL linebacker Brandon Copeland and Corcoran Group CEO Pam Liebman — with hopes to make huge on spot sales.