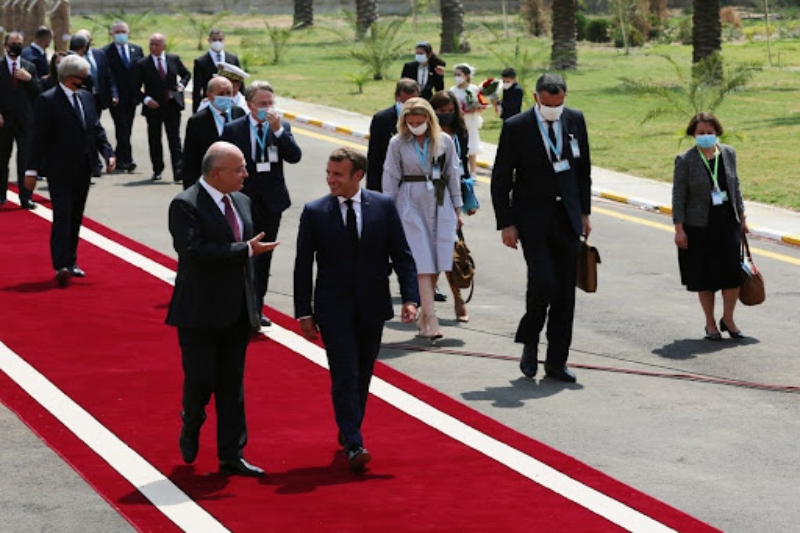 iraq and france
Iraq Makes Bold Move For Energy Self Sufficiency With French Help
Iraq is moving ahead to ink deals in its energy segment with France. Becoming the largest investment ever by a western company, Total Energies will be investing $27billion in energy production in the Kurdistan region of Iraq. The French energy major will be harnessing energy from solar, oil, and gas resources. 
But the biggest challenge remains to implementation of the projects, according to the oil minister, Ihsan-Abdul-Jabbar Ismail. This alliance is meant to help Iraq develop its natural resources kept dormant due to civilian unrest for over two decades now. It is going to improve the country's electricity shortage, despite being a country rich in natural resources.
Work will be carried out in a phased manner. With the support of the Iraqi authorities, Total Energies on the one hand will invest in installations to recover gas that is being flared on three oil fields and as such supply gas to 1,5 GW of power generation capacity in a first phase growing to 3 GW in a second phase, and, on the other hand, will also develop 1 GWac of solar electricity generation capacity to supply the Basra regional grid.
Related Posts
Towards this, three separate contracts have been signed with Iraq's oil ministry.  A third project is to inject seawater into southern Iraq oilfields to enhance oil extraction.
The major problem in Iraq is that it has no infrastructure of its own to support its electricity needs. It has been heavily dependent on its neighbors for the related imports. Iran has been on of its strongest import partners which is now pulling its hands over supplies. 
Iran had been exporting 40 to 45 million cubic meters of gas daily to its neighbor, which receives sanctions waiver from the United States allowing the trade. Total Energies has old history with Iraq, of having worked with them since 1920s. 
These developments come with a change of guard. Since May 2020, the new government under the leadership of Mustafa Al-Kadhimi, the country is inching towards self-sufficiency.  The formation of a new government has finally ended months of political deadlock.
But fiscal pressures, political rivalries, and limited institutional capacity still present serious hurdles to reforms.  These include strengthening of governance and tackling corruption—that remain critical to long-term stability in Iraq and regionally, according to political analysts.