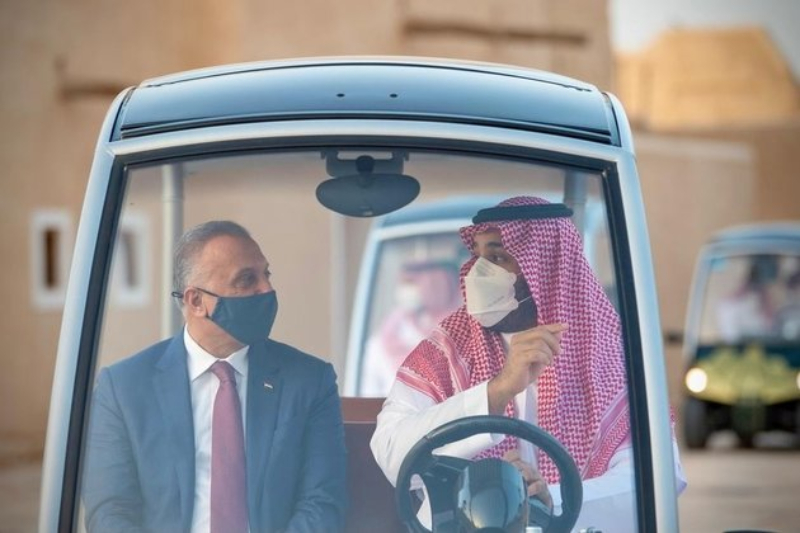 iraq peace summit for saudi arabia and iran
Iraq To Shoulder Peace Summit For Saudi Arabia And Iran
Iraq is being a peacemaker, and asking Iran and its Gulf Arab foes to come together in a summit to bring forth a peaceful solution to their unpleasantness. The meeting is also going to be a ground for discussion to settle the Yemen war, Lebanon collapse and a regional water crisis. As of now, there is no indication to what kind of representation will the countries be sending to Baghdad.
Iraqi officials have said that this could be a good step towards Saudi-Iranian rapprochement. Iran and Saudi Arabia have not seen eye to eye on many occasions. The recent refusal of one and acceptance of the other to accept Afghani refugees is another symbol of what religious difference remains between a Sunny nation and a Shi'ite Islamic country.
Iraqi Prime Minister Mustafa al-Kadhimi has gone one step ahead and also invited Gulf allies Egypt and Jordan as well as Turkey and French President Emmanuel Macron, whose country is co-organizing the summit, expected to be to be held over this weekend.
Related Posts
Both Iraq and France have the same thought of wishing to establish peace amongst the key and powerful Islamic nations across the world. Geopolitical tension is the biggest problem of all.
Saudi Arabia and Iran continue to align themselves with rival factions in the civil war of Yemen, which has been declared as the worst humanitarian crises of the century.
While Iranian sources have shown positive response to the summit, political analysts believe movement on the part of Iran will only happen once they can find a favorable solution to their nuclear pact in the forthcoming talks in Vienna. On its part, Riyadh says it wants "verifiable deeds" from Iran. Earlier this month, the Saudi foreign minister said an "emboldened" Iran was acting in a negative manner around the Middle East including in Yemen and Lebanon and in regional waters.