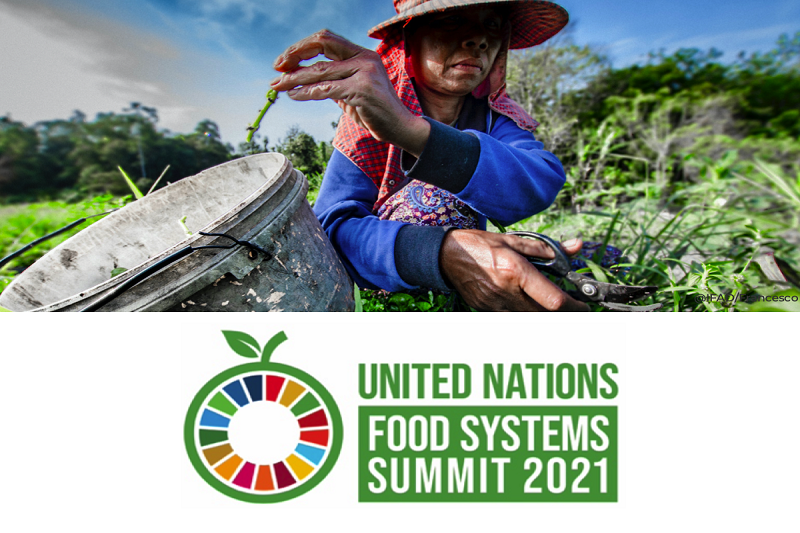 gulf nations vow food security feat during un food systems summit
Gulf Nations vow Food Security feat during UN Food Systems Summit
Gulf Nation -Food security has been a global concern since decades and Coronavirus pandemic has only further emphasized on the problem that needs immediate action. The second and last day of United Nations' Food Systems Summit 2021 saw global leaders and representatives of international community pledge and outline their modus operandi of building a resilient global food delivery system. Gulf nations of the United Arab Emirates, Kuwait, Bahrain and Oman too on Friday laid out their plans to tackle the biggest global challenge of current times – food security. The Gulf states summarized their plans of strengthening their food systems while at the same time ensuring food supplies to countries in need is stable.
The United Nations said that Summit was "a catalytic moment for public mobilization and actionable commitments by heads of state and government" to "empower all people to leverage the power of food systems to drive our recovery from the COVID-19 pandemic and get us back on track to achieve all 17 Sustainable Development Goals by 2030."
The Sustainable Development Goals (SDGs) has the ultimate objective of eliminating global issues like hunger and poverty while ensuring it is achieved while preserving the environment.
Related Posts
Mariam bint Mohammed Almheiri, the UAE's minister of state for food and water security, said, "The magnitude of the task that faces the global community in meeting (the UN's second Sustainable Development Goal of) zero hunger by 2030 is clearly huge. There is no time to talk, we have to act and act now."
Almheiri added that to achieve these goals "the United Arab Emirates has instituted a national dialogue centered around localizing food systems through the creation of special zones for modern farming and access to technology in the UAE." UAE's strategy around action for food security is in line with UN goals. Almeheiri further expanded the UAE strategy:
the strengthening of the country's food-supply chains;
the use of technology to create innovative solutions aimed at improving domestic food-supply resilience;
reducing food waste;
improvements to food systems and nutrition;
the mitigation of food risks and crises.
She added that the action plan comprising of these strategies is already being implemented in the Emirate and is expected to "bear fruit within the next 10 years".
Essam Khalaf, Bahrain's minister of works, municipalities and urban planning informed the delegates in Summit that his country has introduced a comprehensive plan that will ensure food to its entire population. He added that the plan will support small scale producers to prepare for future emergencies while harmonizing with UN and global efforts to ensure food security.
Reem Al-Fulaij, general manager of Kuwait's Public Authority for Food and Nutrition, said, "The challenges the world is facing and the challenges raised by COVID-19 leave no doubt that the present food systems have to be reformed and shaped to face challenges and provide for all populations in a sustainable way."
UN Deputy Secretary-General Amina Mohammed said in her closing remarks, "Together we can, and must, deliver on our shared agenda; for people, the planet and for prosperity."