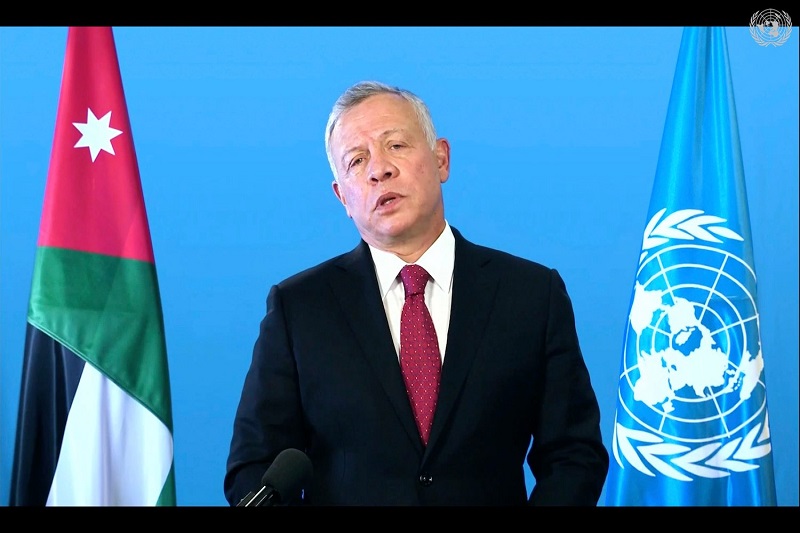 leaders of jordan and syria talked for the first time since syrian conflict
Leaders of Jordan and Syria talked for the first time since Syrian conflict
Last updated on February 25th, 2022 at 05:01 am
King of Jordan, Abdullah spoke with Syrian President Bashar al-Assad on the royal palace which was the first such communication since the start of the conflict in Syria a decade ago.
This was the latest conversation, which between leaders who had long been on opposing sides in Syria's civil war, with Jordan supporting Syrian western-backed rebels seeking to drive Assad from power. During their meet, they discussed relations between the two brotherly countries and ways of enhancing cooperation.
King Abdullah II told Assad his country supported the territorial integrity of its northern neighbour and efforts to preserve its stability and sovereignty. However, the king had called for Assad to step down. This push came late after the Syrian leader's crackdown on peaceful pro-democracy protests which began the conflict in 2011. Though, amidst this Jordan became the conduit for Western and Arab weapon supplies to forces trying to oust Assad.
Related Posts
Khaled Shneikat, the former president of the Jordanian Society for Political Sciences mentioned that Jordan and the US understand that a realistic look at the political scene requires an understanding that the idea of changing the regime is no longer valid now that Syrian authorities have spread their sovereignty throughout their country.
He further added by saying that Jordan and a number of western countries see that stability in Syria is a priority over the presence of military groups causing problems. USA will not be taking any stance in this situation, as the U.S. State Department announced that they have no plans to normalize or upgrade"diplomatic relations with Assad's government and also does not encourage others to do so.