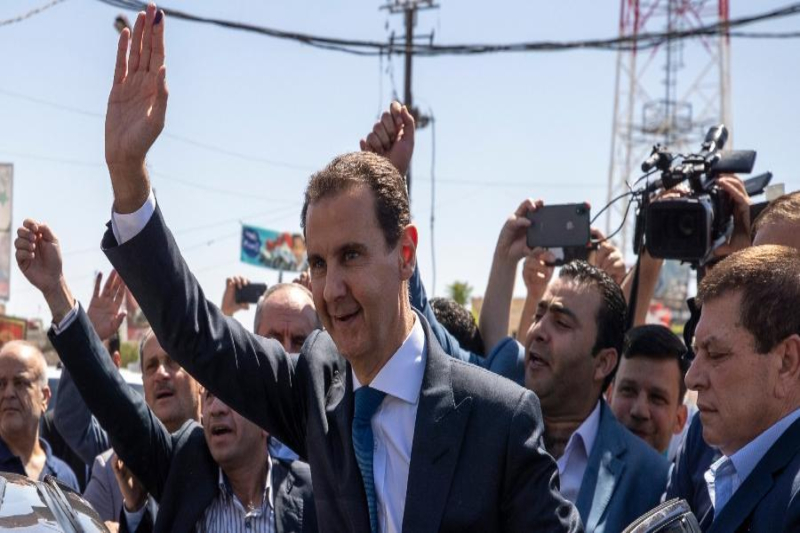 syrian president bashar assad
Syrian President announces 50% salary hike for employees
Syrian President Bashar al-Assad on Sunday issued a decree announcing a 50 percent salary hike for thousands of civil servants and military members as the country is facing a major economic and financial crisis and inflation on essential goods.
Ahead of Assad's decision, the Syrian government had increased the prices of bread and diesel fuel with the aim of tackling the ongoing financial crunch in the country. According to the state news agency SANA, Damascus almost doubled the prices for bread and tripled the fuel prices.
As per the decree issued by Assad's office, the minimum monthly income has been increased to 71,515 Syrian pounds ($22) from 47,000 pounds. In a second decree, the Assad government announced a 40 percent increase in retirement pension to military and civilian pension holders.
The Syrian government had last announced a salary hike for federal officials in November 2019.
Related Posts
Syrian crisis
According to media reports, the rise in fuel prices will facilitate a 26 percent surge in the prices of transportation within and across provinces. In addition, production costs in the agricultural and industrial sectors will also witness a significant rise.
Ten years of war have severely impacted the Syrian economy. According to the World Food Programme, more than 12 million Syrians (about 60 percent of the country's population) are suffering from food insecurity, while nearly 80 percent of them are living in poverty.
A vast majority of Syrian families are struggling to fulfil their basic necessities including food and shelter due to reducing purchasing power. Several regions across Syria are witnessing shortages of basic goods such as fuel, medicines, bread and drinking water amid rising prices.
UN extends aid programme
Last week, the UN Security Council agreed on extending a cross-border aid operation to Syria from Turkey to ensure the continuity of UN aid access to millions of Syrians for the next 12 months. Furthermore, the United States and Russia entered a deal to ensure the continuous flow of humanitarian aid help to more than 3 million Syrians in need throughout the year.
"Millions of Syrians can breathe a sigh of relief tonight, knowing that vital humanitarian aid will continue to flow into Idlib through the Bab al-Hawa border crossing after tomorrow," Ambassador Linda Thomas-Greenfield, the United States Mission to the United Nations, said in a press release.