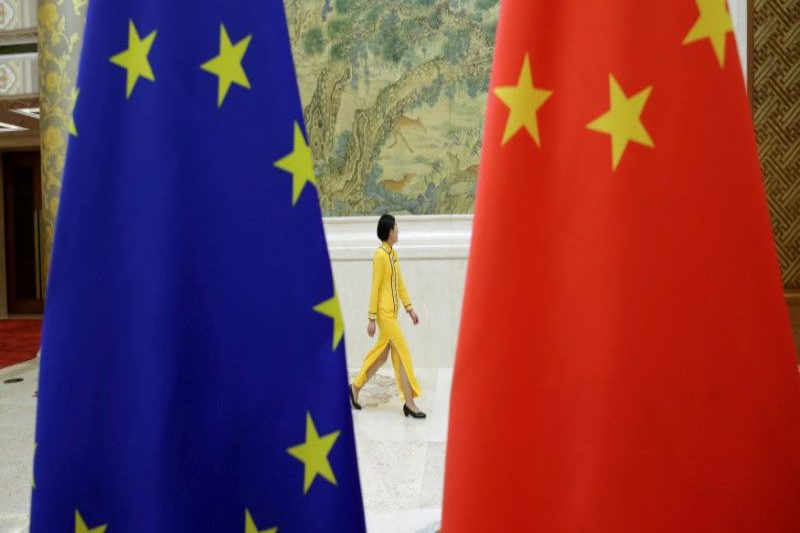 eu china infrastructure plan
EU agrees to launch infrastructure plan to counter BRI
European Union foreign ministers, on Monday, agreed to launch a global infrastructure plan to connect Europe to the world.
This comes as the latest step after deals with Japan and India and a similar agreement by the Group of Seven richest democracies.
For a long time now, Western diplomats in the EU have kept their tabs on China's Belt and Road Initiative (BRI) – a grand infrastructure project that harkens back to the ancient Silk Road, with a huge collection of development and investment initiatives that range from East Asia to Europe and beyond.
Started in 2013 by President Xi Jinping, it expanded China's economic and political influence, however, in Europe, it has created ripples and waves of uneasiness through debt traps and massive investment in critical infrastructure across the globe.
Related Posts
Specialists see the BRI as one of the central pillars of bolder Chinese statecraft under Xi.
EU foreign ministers are now set to sign off on a counter-scheme to the BRI, under the title of 'Connecting Europe Globally'.
The EU has chalked out a proper path for an ambitious "connectivity" program from the year 2022.
"We view China as someone who is using economic and financial ways to increase its political influence throughout in the world. It is useless moaning about this and we must offer alternatives," German Foreign Minister Heiko Maas said to reporters at a meeting with his EU counterparts in Brussels.
"So it is important that the European Union coordinates them closely with the United States," he said.
The EU has already penned partnerships with Japan and India to coordinate energy, transport, and digital projects connecting Europe and Asia.
Both Tokyo and Delhi are anxious about the Chinese largesse that officials see as making poorer countries beholden to Beijing because they are forced to take on hefty debts.