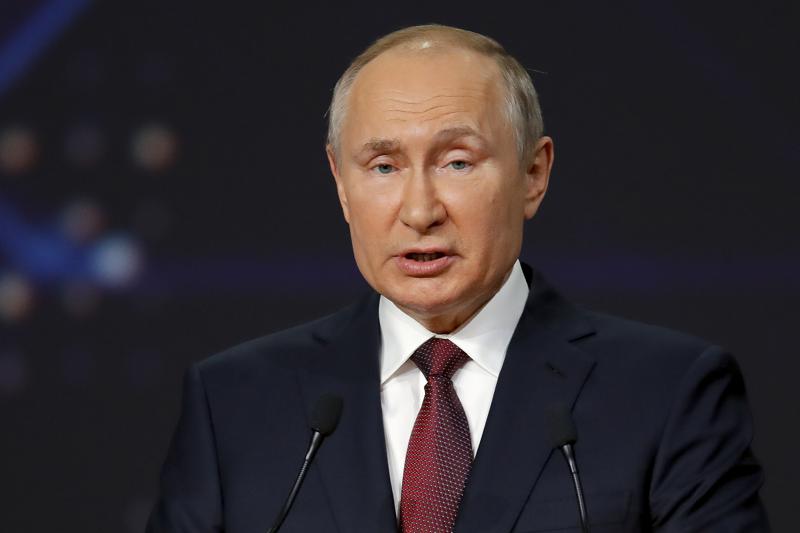 putim belarus western sanctions
Will help Belarus weather Western sanctions: Putin
President Vladimir Putin has reiterated that his government will help Belarus mitigate western sanctions imposed during Minsk's clampdown on political opponents – the Kremlin announced on Thursday.
Belarus has been under severe political sanctions in recent months imposed by the European Union and the United States.
Belarus President Alexander Lukashenko went to Russia – a close ally – to consult with Putin on Tuesday.
Dmitry Peskov, the Kremlin spokesman, said, "support for Belarus against the backdrop of such suffocating sanctions is high on the agenda, and the government has been given strong instructions and it is working in this regard".
A brutal new wave of repression has begun in Belarus since Wednesday after Europe's last dictator went all the way to St. Petersburg to get Putin's blessings.
Related Posts
As per media reports, police have started storming the homes and offices of organizations fighting to defend democracy and a free press.
Police questioned journalists and local and international human rights defenders; confiscated archives, cell phones and computers all across the country in the cities of Grodno, Minsk, Oksha, and Brest.
Lukashenka has put down street protests and dissent over the vote with lethal force, jailing people and forcing opposition leaders, who haven't been imprisoned, to leave the country.
The West, not considering Lukashenka to be the country's legitimate leader, has imposed several rounds of sanctions against the 66-year-old, his family members, several senior officials, and on important economic sectors.
On the eve of the "cleansing" operation, the Belarusian leader of more than 25 years arrived in Russia to complain to Putin about the "bastards" from pro-Western NGOs.
He accused the West of "individual terror" and thanked Russia for showing itself as being a "reliable economic partner".
The authoritarian ruler said Belarus will fulfil its financial obligations to Russia "at any cost."
Putin said that trade between Russia and Belarus was flourishing, notwithstanding the sanctions.