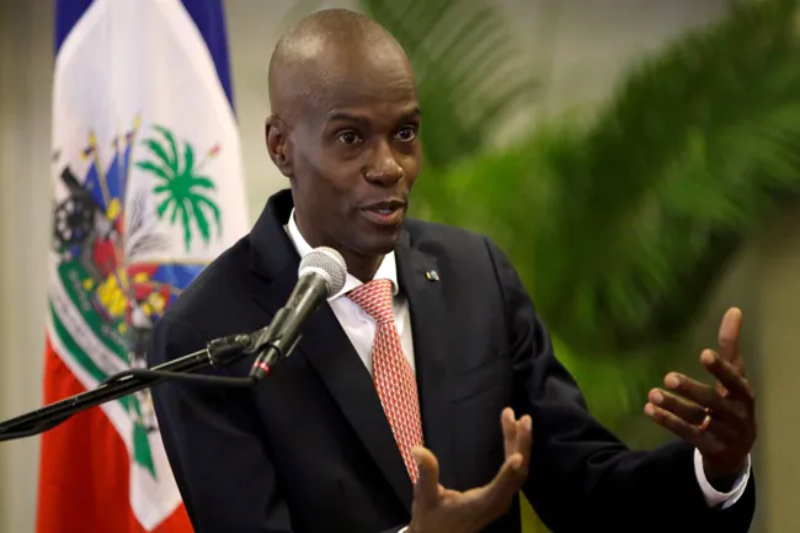 moise assassination
Twist in the Tale: former Haitian justice official surfaces as the new key in President Moise's assassination
 A new twist has come in the mystery around assassination of Haitian president Jovenel Moise. Colombia's National Police chief has alleged that Joseph Felix Badio, the former Haitian Justice Ministry official had a key role in assassination of President Moise.
General Jorge Vargas, in an edited video that was made available to the media, said that the new information obtained from investigation indicates that Badio had told two Colombians who are suspected to be part of assassination to carry out the operation. However, no evidence to support the same was provided. General iterated that the information is a result of collaborative commission of Haitian and Colombian authorities that are carrying out the investigation.
Who is Joseph Felix Badio?
Badio was fired from his position at Haitian government's Anti-Corruption Unit on May 17. He was fired on account of serious breaches in his professional demeanor. A statement by Haitian authorities released on July 13 confirms the same. The statement also mentions a complaint that was filed against Badio on May 20, but no details are disclosed of the complaint.
Related Posts
Haiti's elections minister Mathias Pierre told CNN on Friday that Badio, "is effectively in the heart of the assassination, but we believe he is working for big fishes. The intellectual masterminds are bigger than that. Who financed the operation is still the big question mark."
Port-au-Prince prosecutor's office issued arrest warrant against Badio on Sunday, accusing him of armed robbery and murder of President Moise.
FBI conducting an investigation
US's FBI too has initiated interviews in Port-au-Prince into President Moise's assassination. The US Justice Department said on Monday that it will "investigate whether there were any violations of US criminal law" in relation to the plot to assassinate Moise. Increasing number of Florida connections to the assassination plot signal that at least a part of the plot has its roots in the USA.
Large scale investigation was triggered in aftermath of Moise's assassination across many countries. The investigations are being supported by the USA's FBI and Colombian intelligence. At least 39 people have been implicated in the killing. According to Haitian authorities, 26 Colombian suspects were hired and smuggled into Haiti on arrangement of detaining the leader and handing him over to US law enforcement.