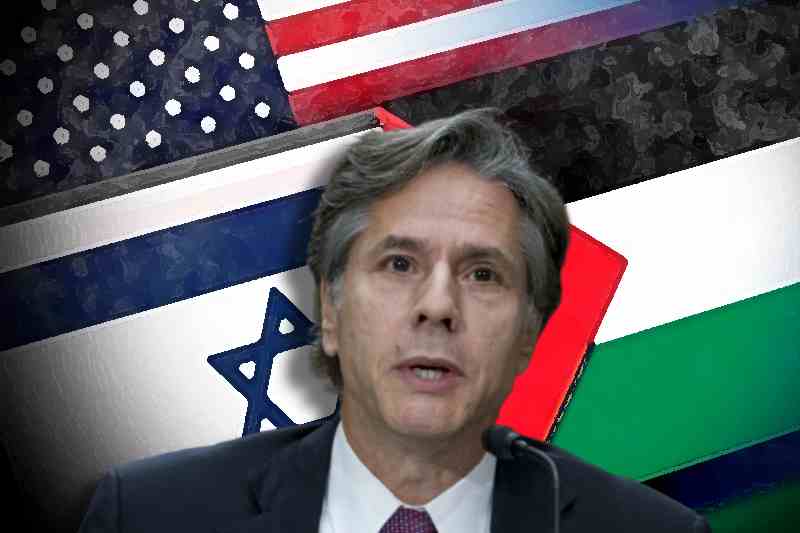 us to significantly contribute help rebuild gaza
US to significantly contribute help rebuild Gaza, to reopen embassy in Jerusalem
During his first day of his first official visit to the Middle East region, US Secretary of State Antony Blinken said that the United States would make "significant contributions" towards the rebuilding of Gaza that has witnessed destruction during the recent Israel and Palestinian conflict. The US Secretary of State further said that US embassy in Jerusalem would be reopened to manage diplomatic relations with Palestinians in a more positive and progressive way. The embassy had earlier been downgraded by former US President Donald Trump.
Blinken made his first official trip to the region rounding up the ceasefire announced between Israel and Hamas, the Palestinian militants in Gaza Strip, finally putting an end to 11 days of bloodshed and violence in both sides. He announced that Biden administration would be asking Congress to pass $75 million in aid for Palestinians. This would include $5.5 million immediate aid to help rebuild Gaza.
The announcement was made after meeting with Palestinian Authority President Mahmoud Abbas. During the meeting with Abbas, Blinken talked about plans for a new envoy, details of the large aid that included 1.5 million doses of Covid-19 vaccines. "As I told the president, I'm here to underscore the commitment of the United States to rebuilding the relationship with the Palestinian Authority and the Palestinian people, a relationship built on mutual respect and also a shared conviction that Palestinians and Israelis alike deserve equal measures of security, freedom, opportunity and dignity," said Blinken.
In a meeting with Israeli Prime Minister Benjamin Netanyahu before the announcement, Blinken assured that Hamas would not be allowed to benefit from the aid.  
In a rare event from Biden administration, Blinken publicly criticized settlement activity in the strip while underlining US's commitment to two-state solution.
Date of reopening of the consulate general in Jerusalem hasn't been announced. The consulate historically operates independently from US mission to Israel. Blinken said to the press, "We're just beginning the process. I can't give you a timeline on how long that will take. But I can tell you that it's, I think, important to have that platform to be able to more effectively engage [with] not just the Palestinian Authority, but Palestinians from different walks of life, the NGO community, the business community, and others."
Addressing the violence during the conflict that led to casualties on both sides of Israel and Palestinians, Blinkin called the losses "profound". He said, "Casualties are often reduced to numbers. But behind every number is a human being — a daughter, a son, a father, a mother, a grandparent, a best friend. And as the Talmud teaches, to lose a life is to lose the whole world, whether that life is Palestinian or Israeli."
Related Posts
Blinken also expressed that US welcomes holding of the ceasefire but also said that it is not enough. He said violence during this round of conflict was an expression of deep-lying issues that need to be resolved. "I say this as a father, no child whether Israeli or Palestinian or American is a statistic. We know the human consequences when violence takes the upper hand and we are determined that that not be the case. The loss of any child is a universe of loss and in some ways incomprehensible except to those who suffered the loss," he said.