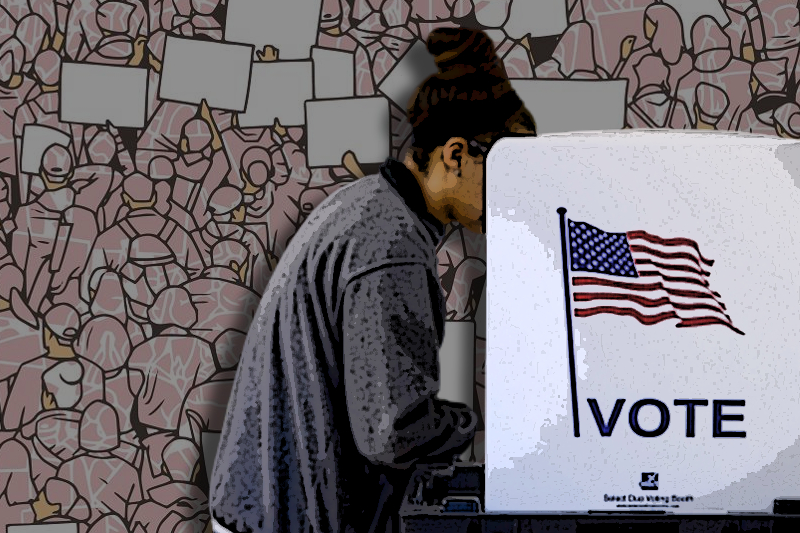 texas voting bill
Texas Voting Rights: Democrats leave House floor restricting voting bill passage for now
Last updated on June 5th, 2021 at 05:29 am
Sunday was a "dark day for democracy" in America as Texan Republicans pushed a highly restrictive voting bill in middle of the night. Democrats walked off the House floor stymieing the bill for now as Republicans were left short of required quorum required to approve the bill before the midnight deadline. This has effectively 'killed' Senate Bill 7 for this year's session. Republican Governor Greg Abbott however, rekindled hopes of bill revival as he tweeted Sunday night of adding "election integrity" as top of the list to be discussed by lawmakers in a special session he intends to call. "Legislators will be expected to have worked out the details when they arrive at the Capitol for the special session," Abbott said.
Sunday night at 10:45 pm, CT, Democrats walked off the House floor. Dade Phelan, the Republican Speaker had thus no choice but to adjourn the House due to lack of 100 members quorum required. With this Texas was left out to join 14 fellow GOP controlled states including Florida and Georgia who have capitalized on former President Donald Trump's unbacked accusations and lies around 2020 Presidential elections and adopted strict new voting restrictions, making voting for these states residents harder.
There is no clarity yet on when Abbott is planning to call in the special session. Furthermore, it is also not clear if Republicans would seek to edit already drafted Senate Bill 7 or present it in the current draft.
The decision to leave the House by Democrats came after hours of debate and as Republicans refused to take questions around bill from Democrats. Rep. Nicole Collier, who chairs the Texas Legislative Black Caucus said, "We used all the tools in our toolbox to fight this bill, and tonight we pulled out that last one. We are no longer going to stand and let them continue to push measures that disenfranchise our voters."
What was in the voting bill?
The Senate Bill 7, if passed, would have made main-in voting difficult for the voters. They would have to provide more information. Furthermore, it would have prevented local officials from sending absentee ballot applications to people who request one and also prohibit them working with "get out the vote" groups that work locally to encourage Texans to vote through mail-in ballots. Also, after-hours and drive through options of voting would have been prohibited. It is to be noted that these options had enabled Black and Latino workers in Houston area to cast their votes in 2020 election.
Related Posts
President Joe Biden too called out the Texan bill calling it "un-American" and said it is "part of an assault on democracy that we've seen far too often this year — and often disproportionately targeting Black and Brown Americans."