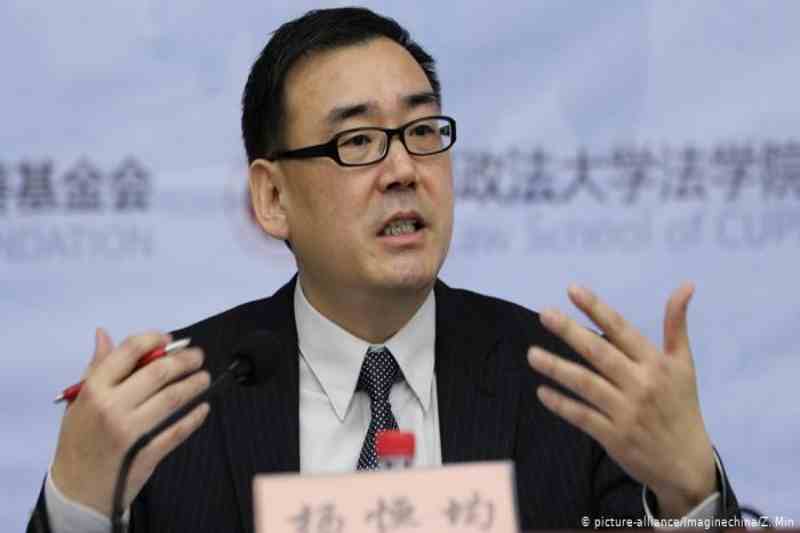 australian yang hengjun
China keeps diplomats out of trial of Australian Yang Hengjun
The trial of an Australian-Chinese writer, Yang Hengjun will be beginning in Beijing court. Yang was charged with espionage by China and since then he has been detained for over two years after his arrest at an airport in 2019. He is an Australian citizen and the country has refrained him to return until the court makes a final decision. As per reports from leading newspapers of Australia, he is suffering arbitrary detention and with the development of his case, the relations between two nations have worsened more.
Talking about his background, he is a scholar and novelist who had maintained blog on China affairs. His writings have not been directly critical of the government yet the officials see him as baiting others. During the courtroom hearing on Thursday, Beijing court officials turned away Australian diplomats and Yang'srelatives who wanted to be there for his support. Australia's ambassador to China Graham Fletcher told reporters that this is deeply regrettable, concerning and unsatisfactory. He continues to say that they have longstanding concerns about this case including lack of transparency, and therefore have concluded it's a case of arbitrary detention.
Related Posts
However, China's foreign ministry always responds by saying that Australia should not to interfere in the case, and to respect the nation's judicial sovereignty.
Australian officials have repeatedly made clear and given evidence that proving that Yang was not a spy for Australia in China. Australia's Foreign Minister Marise Payne mentioned at Australian Broadcasting Corporation (ABC) that they are not interfering in China's legal system but the concerns they have raised are legitimate ones.
He hopes that Yang is provided with a fair trial and charges brought against him are dropped. There is a wave of fear running regarding this case as China'scriminal conviction rate is 99 percent and for the offense of endangering national security, Yang could face a jail term of 10 years or more.
Yang Hengjun had previously worked for the Chinese government and he migrated to Australia in 1999 where he gained citizenship and continued his research. In recent years he shifted to New York, where he was a visiting scholar at Columbia University.