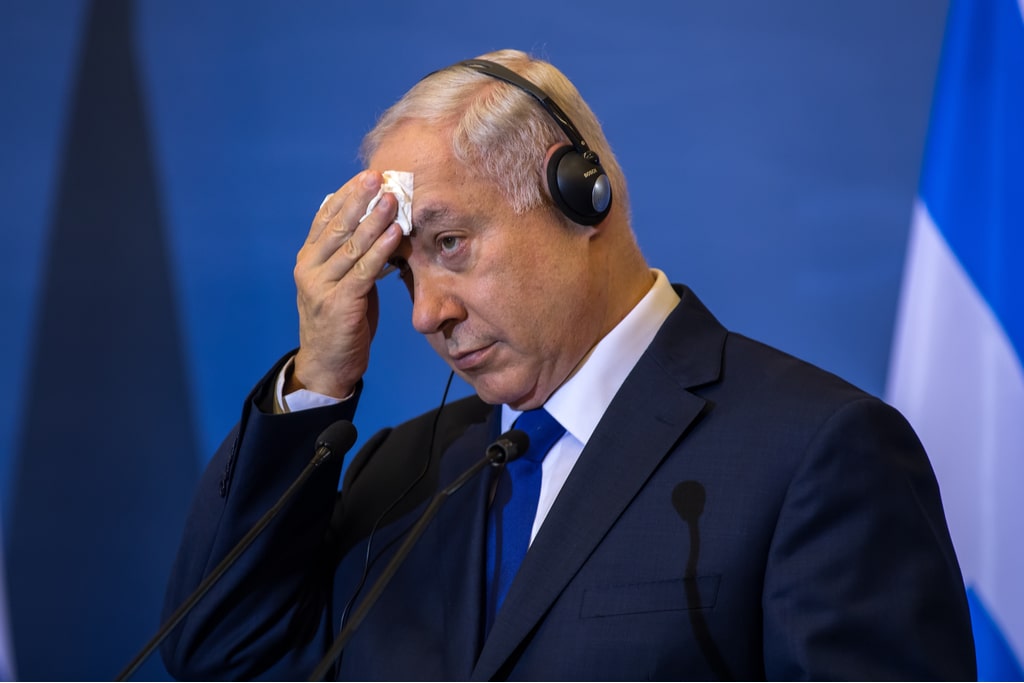 Israel election: Netanyahu falls short of majority in exit polls
Exit polls predict Netanyahu falling just short of majority in quest to form Israel's government for another term
According to exit polls, Israel Prime Minister Benjamin Netanyahu is envisaged to fall just short of locking the required number of seats to form next Israeli government. These elections are fourth in past two years in Israel.
It is predicted that Netanyahu's Likud Party would be able to secure around 52 seats of the 120 seats in the Knesset, Israel's unicameral parliament. The opposition party are thus projected to win approximately 60 seats. This can be a big jolt to Netanyahu who has been able to dramatically win all the four elections in past two years and remaining in power. Despite of support from the nationalist Yamina party, Netanyahu may lose the election, as the exit polls suggest.
Yamina party that is led by Naftali Bennett, a Netanyahu loyalist, is forecasted to win around seven seats. The party hasn't however clearly declared which side it would support. Before exit polls were released, Bennett had said, "I will do only what is good for the State of Israel."
Yamina party is said to wait for the final results to finally declare its support to any side.
The Central Elections Committee of Israel is projected to be able to make a final count of votes till Wednesday due to restrictions around Coronavirus pandemic.
Related Posts
Anticipating his lead, Netanyahu tweeted late Tuesday thanking his supporters. He wrote, "You gave a huge win to the right and Likud under my leadership. Likud is the biggest party by far. It's clear most Israelis are right-wing, and want a strong, stable right-wing government."
Meanwhile, Opposition party Yesh Atid is predicted to win between 16 and 18 seats. Yasir Lapid, the main opposition leader said he is proud of his party's monumental achievement. More than 6.3 million people in Israel were eligible to vote in the elections. Crossings were closed by military from the West Bank on the election day. Israel occupied West Bank is home to around 2.5 million Palestinians who are not allowed to vote. According to the Israeli law, any party with minimum 3.25% votes can only enter the Knesset. This means a minor change in votes distribution can sway away the results.