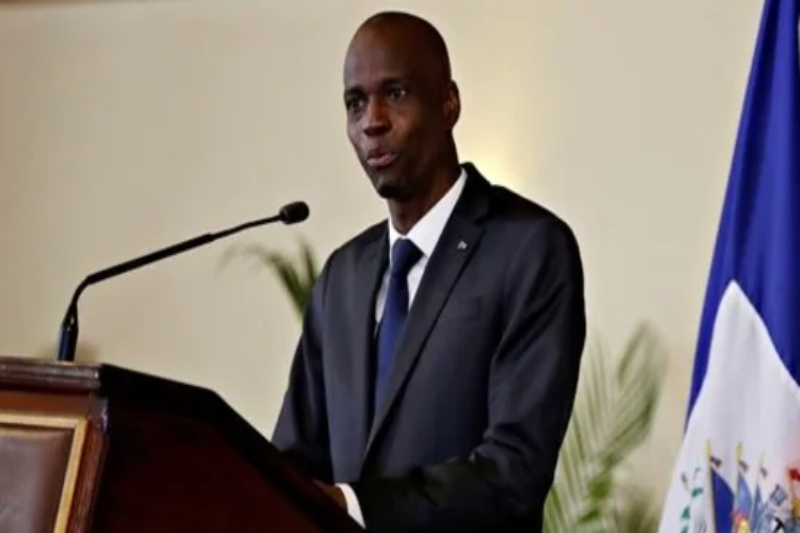 jovenel moise
Who is really behind the crisis in Haiti?
Protests broke out, on Wednesday, in Haiti's capital as gasoline shortages added to the country's woes – which has been plunged into darkness after the assassination of President Jovenel Moise.
As police announced new arrests, nearly all the gas stations in Port-au-Prince were shut and long queues formed outside the few that were still operating.
Residents blamed both the criminal gangs that manage key supply routes and opportunistic black market fuel sellers deadening distribution into Haiti's biggest city.
Protesters set tires ablaze in the middle of gritty streets, as they remained quieter than usual in the aftermath of Moise's killing on July 7.
Related Posts
In the middle of the night on July 7, a gang of armed men stormed the residence of the Haitian President and shot him dead. The brazen sent shivers down the spine of Haitian society. Although it is still not clear that who hired the killers and why, there are clues that point to Colombian mercenaries, a US security company and various opponents of Moïse in the country.
Moïse was unpopular and amid a climate of uncertainty, he had attempted to extend his term in office.
It is clear that over the next few weeks, Haitians will have to wrestle with the political implications of the assassination, the lust for power, and the increased repression against protests.
Eighteen of the Colombians have been detained, three were killed by police and five are still on the run, Haitian police said. Christian Emmanuel Sanon, a third Haitian-American, was arrested.
Haitian police announced, on Wednesday, that they arrested two more men after probing their homes and finding weapons.
Leon Charles, the National Police chief, identified former Haitian Senator John Joel Joseph as a key player in the plot. He is suspected to be the one who supplied weapons and planned meetings. The police is still, as per Leon, searching for him.
Charles also said that a company identified as World Wide Capital Lending Group was responsible for fundraising "to execute this criminal act."