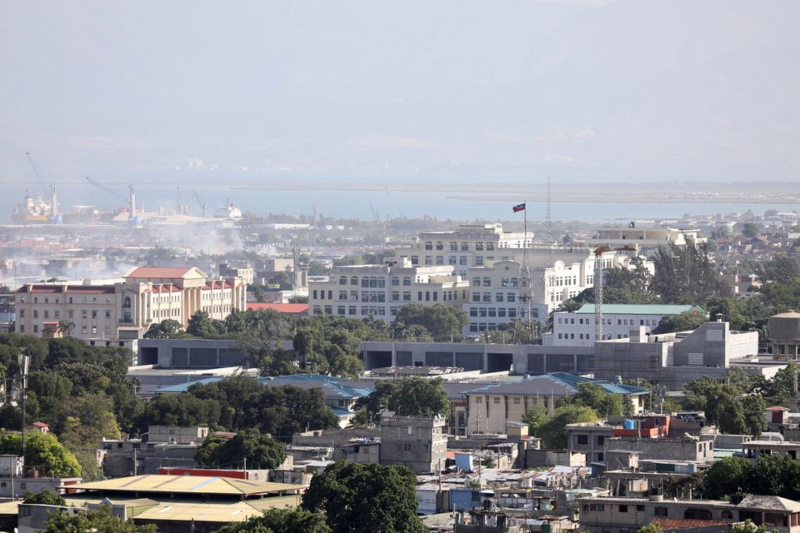 top security official for slain haitian president
Slain Haitian President's security official taken into custody
A security official of slain Haitian President Jovenel Moise was taken into custody by police on suspicion of involvement in the assassination plot.
The arrested top official served as general security coordinator when Jovenel Moïse was assassinated.
Jean Laguel Civil now joins more than two dozen suspects detained by Haiti National Police as the probe, into the July 7 attack at Moïse's private home, progresses.
On July 7, in the middle of the night, Jovenel's private residence in Port-au-Prince was mobbed by a group of more than 20 mostly Colombian mercenaries.
Reynold Georges, Civil's attorney, called his client's arrest politically motivated even though it wasn't immediately clear if Civil had been charged with anything.
Related Posts
The arrest of the Presidential Security Coordinator Jean Laguel Civil comes nearly three weeks after Moise was killed.
Civil's arrest followed the detention of another member of Moise's security detail, Dimitri Herard.
A July 10 memo signed by Herard narrating out the events of the assassination night was leaked on social media on Tuesday. Its authenticity, however, could not be confirmed.
In the three-page document, Herard said that he had received a call for help from Moise at about 1:39 a.m. on July 7. He, then, made for the president's residence and ordered reinforcements.
Herard said he received information of "many detonations" near Moise's home and advanced towards it with other officials. Near the entrance, they were faced by men draped in black who ordered them to retreat – saying the group formed a part of an operation by the US Drug Enforcement Administration (DEA).
Herard's group was outnumbered heavily and concerned that the men might have held the president, his group retreated. They, then, as per the memo, began planning an assault on their adversaries but learnt just after 3 a.m. that the president was dead.
Three Colombians, in the ensuing battle on the afternoon of July 7, were killed as a result.