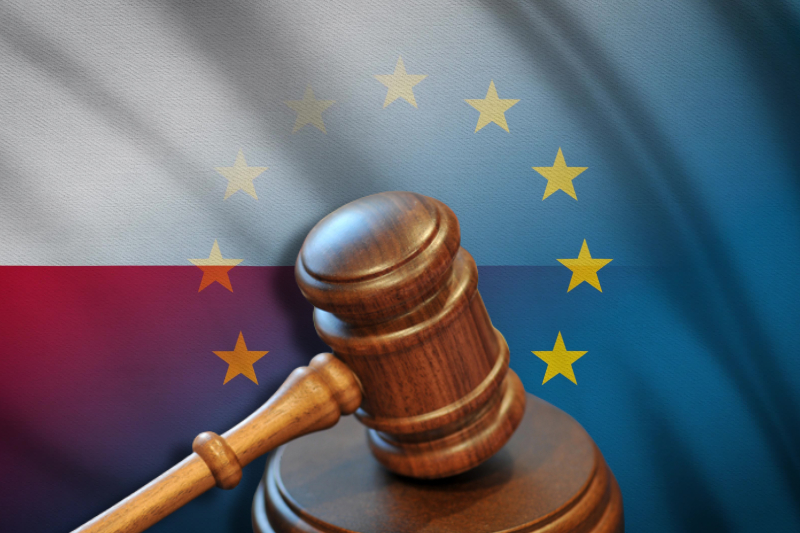 european court of justice
Poland Rebels Against ECJ Temporary Injunction
A top Polish court has gone one step further to undermine the power of the EU laws in the country. Something similar was done by Germany a couple of months ago too. This week, Poland has opposed yet again EU laws ruled by its own Constitutional Tribunal that has declared temporary injunctions by the European Court of Justice (ECJ) incompatible with its Polish constitution.
EU laws had apparently called upon Warsaw to dismiss a special panel it had created to discipline judges. This has been seen by the tribunal as against the Polish constitution.
Further, the presiding lawyer at the tribunal Judge Stanislaw Piotrowicz said that it was the court's majority verdict that these European Union measures on the "system, principles and procedures" of Polish courts were "not in line" with the constitution.
Related Posts
This has been seen as a blatant disregard for EU laws and the ECJ by world leaders. There has been a power tussle between Poland with EU over the rule of law. Though the injunction is a temporary one, it has already received too much attention and reaction.
Shortly before the ruling, the deputy head of the ECJ told Poland to stop all activities of the panel immediately. The panel oversees the appointment of top jurists. It also has the power to lift their immunity, allowing judges to face criminal proceedings or cuts to their salaries.
It has been for years now that Poland has been pushing back EU control over its judicial system. However, it was discovered that the Polish authorities have been pressurizing judges to rule in their favor digressing from any set standards of truth and justice.
According to Poland's ruling Law and Justice party, the 2017 establishment of the Disciplinary Chamber has the power to punish judges and this is part of its reform of an inefficient system riven with corruption. However, this is precisely what has been happening ever since and critics see it as a pretext for seizing control of the country's courts. Many judges and lawyers have already alleged the pressure tactics. Till date, while the ruling party has sought to exert control over the high courts and key judicial bodies, many lower court judges continue to assert their independence. Some have issued rulings against government officials or interests.