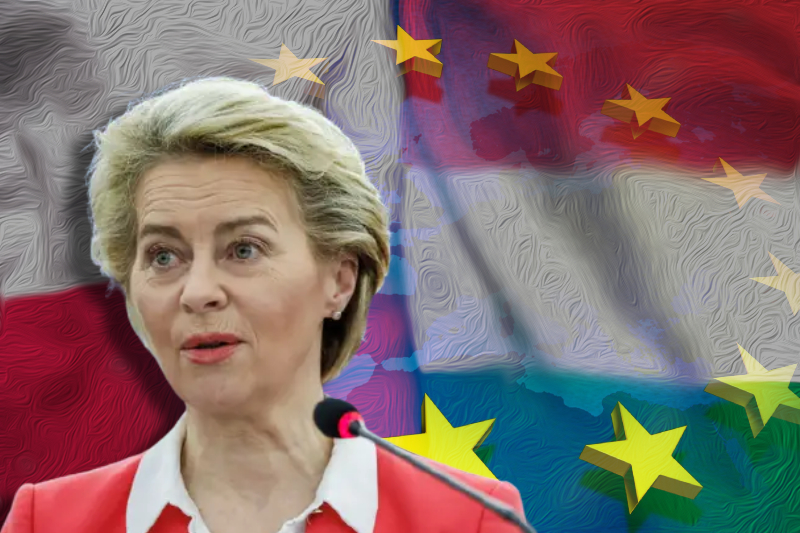 european member parliament
European Parliament to legally proceed against Commission over Hungary & Poland, gains MEPs support
 European Parliament is set to legally proceed against European Commission over its failure to impose financial sanctions on Poland and Hungary for not following and undermining rule of law. MEPs (Member of Parliament) have supported and backed the Parliament over this decision. The legal process would constitute preparation of a case that would be expectantly lodged by end of this year at the European Court of Justice.
The resolution was passed in Parliament on Thursday on Greens group proposal. 506 MEPs voted in favor of the resolution, 150 against and 28 abstentions.
The resolution against European Commission is backed by MEPs that lays out EU's new rule of law mechanism extending funding from bloc's budget to protect fundamental democratic rights and norms of the members, and that it should have already triggered action against Poland and Hungary. But the Commission failed to do so, thereby providing leeway to the two bloc members even though they undermined the rule of law. The commission had launched legal action against Hungary in February over its failure to implement a legislation by European Court of Justice. Under the legislation, restricting foreign funding for NGOs is against EU laws.
The ruling that was passed after long internal negotiations of budget funding was effective from January 1. MEPs argued that its must have been implemented in all member nations by now. The commission has however defended its stand saying the legislation can't be legally implemented until detailed guidelines are published officially. Leaders of Parliament say that this is merely an excuse on behalf of commission.
Budapest and Warsaw governments last year had threatened to veto bloc's €1.8tn (£1.6tn) budget and coronavirus recovery plan. Without agreement of all the bloc's 27 member states, projects which were financed by EU's seven-year budget would have left sans funds and the €750bn plan to rebuild Europe's tattered economy due to pandemic would not have been initiated.
Terry Reintke, a Green MEP, said, "The EU needs a strong basis we can all stand on, which is spelled out in the treaties: democracy, rule of law and fundamental rights. But this is under attack and being dismantled as we speak. Instead of defending European values, the commission is watching, writing reports and sitting on its hands. The rule of law needs action now. Unfortunately, it's clear from yesterday's debate in parliament that the commission doesn't seem to feel the same sense of urgency to act."
Related Posts