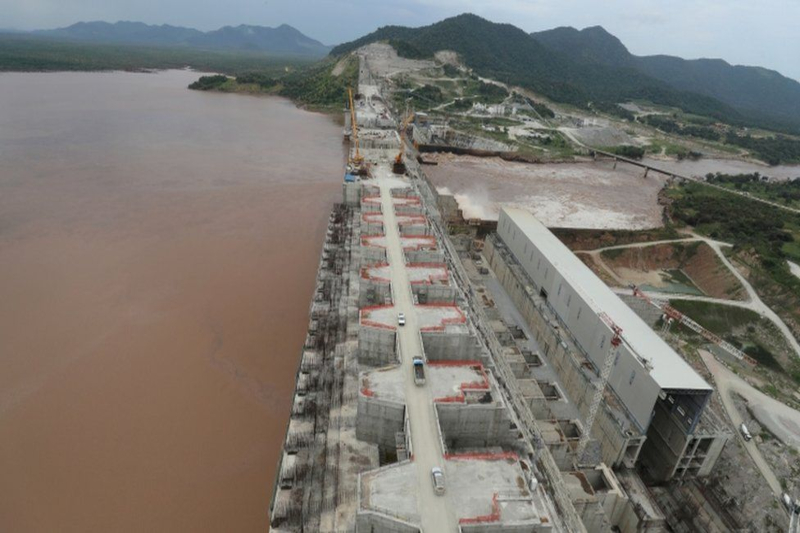 ethiopia nile dam
Egypt's El Sisi sets out a red line over Ethiopia's Nile dam
President of Egypt Abdel Fattah El Sisi called an agreement with Ethiopia to start the operation of its dam on the Nile. Alongside he assured that the Egyptians will not allow their country's share of the river's water to be affected. The President said that harming Egypt's national security is a red line that cannot be crossed regardless of what anyone thinks. While addressing the crowd of 50,000 flag-waving supporters in Cairo, he ensured everyone by embracing the wisdom that peace does not allow harm to come to this nation's interests in any manner.
Calls are being made by some in Egypt to reassess relations with Russia, long viewed as an ally of Cairo, amid accusations that Moscow failed to support Egypt's position on the Grand Ethiopian Renaissance Dam (GERD). At one point even the Security Council held the session with respect to the Blue Nile dam. It is of prime importance as the Nile River gives Egypt around 85 per cent of its annual water needs, 
Related Posts
Foreign ministers of Egypt and Russia held series of meetings to show support for its position on the dam, which others review as an existential threat. At the meeting, Russia's representative recognized the political and socioeconomic significance of the dam for Ethiopia which was more 'balanced' than Cairo would have preferred.
On the other hand, Sudanis equally concerned about its water share and says that they need to completely co-ordinate with Egypt on the operation and filling of the dam to guard against flooding and ensure that its own power-generating dams on the Nile let it operate smoothly.
President Sisi who was elected seven years ago has reminded its citizens time and again that Egypt could resort to military action to resolve the decades-old dispute with Ethiopia. A diplomatic solution to the dispute is preferred but no one should assume to be beyond the reach of his military in this aspect.