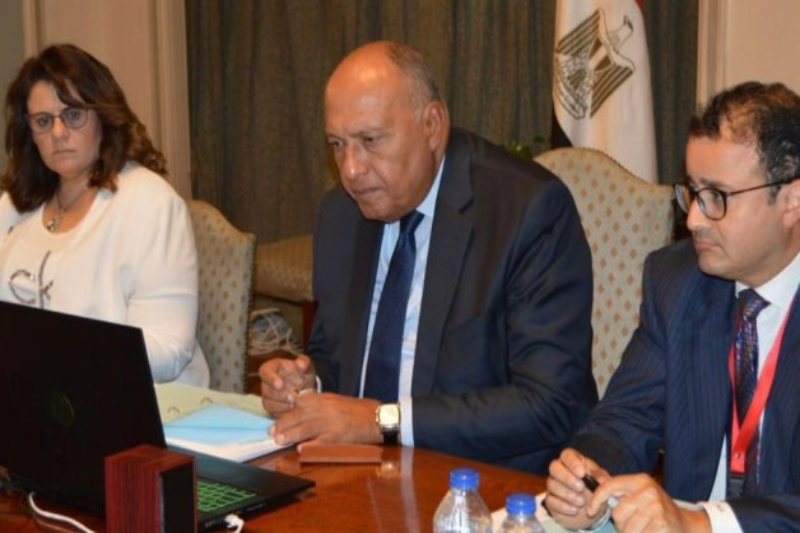 legal binding agreement
Egypt Stone-Walls GERD Over Legally Binding Agreement Unmet
Ethiopian action on Renaissance dam remains rejected according to the Egyptian government. The grand project was supposed to create employment and address the electricity woes of the African continent. But lack of clarity on the part of Egypt has hampered the progress of the project.
Egypt's fear could be misplaced as well that the dam will threaten its water supply from the Nile. On the other hand, Sudan is concerned about the dam's safety and its own water flow.
Ethiopia began work on the 1.8-kilometer, multi-billion dollar dam in 2011 that has still to see the light of the day. Egypt is keen to figure out a way that is conducive for everyone, but actually it is only thinking of its own gain as of now.
Related Posts
Egypt's Water Resources and Irrigation Minister Mohamed Abdel-Aty has recently said that he supports the project. Egypt is one of the few African countries that is suffering with water scarcity. In order to meet its water demands, it has supported development in the Nile Basin and African countries. For this, it has established rainwater harvesting dams and underground drinking water stations to provide pure drinking water in remote areas.
As of now, the country needs 114 billion cubic meters of water annually, with its current resource estimated at about 60 billion cubic meters annually. There is a huge margin to make up for. There fear of their water from the Nile is still merely fear, according to various environmental and constructional experts.
Fears have been heightened as Ethiopia moves ahead to start filling the reservoir of the Grand Ethiopian Renaissance Dam (GERD). According to Egypt, they had said that unless Ethiopia signs the legally binding agreement over equal distribution of water amongst the nations, the latter could not start filling in the reservoir.
Officials in Addis Ababa argue that the GERD will have no major impact on water flow into the Nile, instead arguing that the hydropower dam will provide benefits to countries in the region, including as a source of affordable electric power and as a major mechanism for the management of the Nile, including the mitigation of droughts and water salinity. It could just be Egyptian administrations way of gaining traction or political clout because in reality, Ethiopia has continue to move ahead with the project, with its sight towards generation jobs and solving the electricity woes of poor communities staying around the Nile.