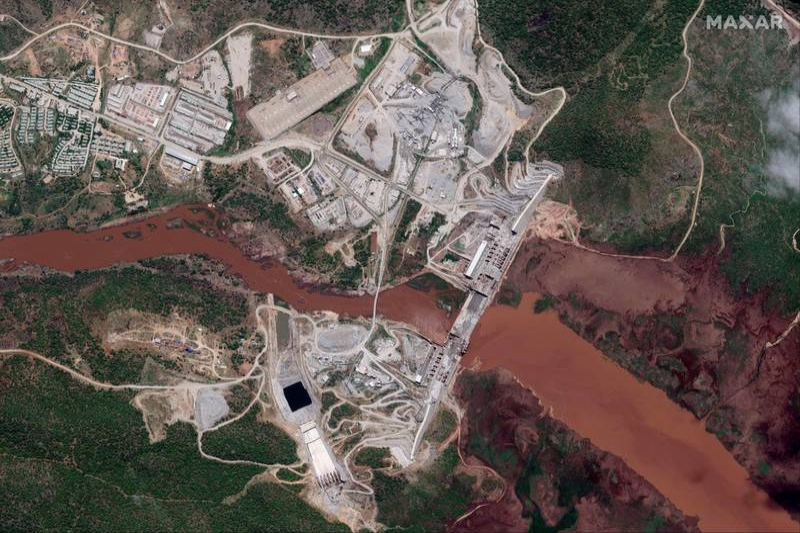 egypt ethiopia dam
Egypt, Sudan and Ethiopia must share water sources, UN says
Saudi Arabia has thrown its weight behind Egypt and Sudan in their bitter dispute with Ethiopia over a massive hydropower dam. It is built by the Blue Nile via the Nile River's main tributary. This dam has been the source of strategic long diplomatic standoff between Ethiopia and Egypt and Sudan. Though the project is critical to the development, but the governments in Cairo and Khartoum fear it could restrict their citizens' water access. The draft calls on Egypt, Ethiopia, and Sudan "to resume negotiations at the joint invitation of the Chairperson of the African Union and the Secretary-General of the United Nations to finalise, within a period of six months, the text of a binding agreement on the filling and operation of dam.
Related Posts
Ethiopia had previously announced it would proceed to the second stage of filling in July, with or without a deal. It argues that adding water to the reservoir, especially during the heavy rainfalls of July and August, is a natural part of the construction. However, UN called on the parties involved to recommit to talks, urging them to avoid any unilateral action.
UN Secretary-General Antonio Guterres backs the role of the African Union in mediating between the countries. An official also mentioned that there has to be no unilateral action that would undermine any search for solutions. So, it's important that people recommit themselves to engage in good faith in a genuine process. Ethiopia is of the opinion that building of this dam is essential for its economic growth, arguing that the vast majority of its population lacks electricity. The dam will generate more than 6,400 megawatts of electricity, a significant boost to the country's current production of 4,000MW. Although Egypt and Sudan want a legally binding agreement on the dam's filling and operation, but Ethiopia insists on guidelines.