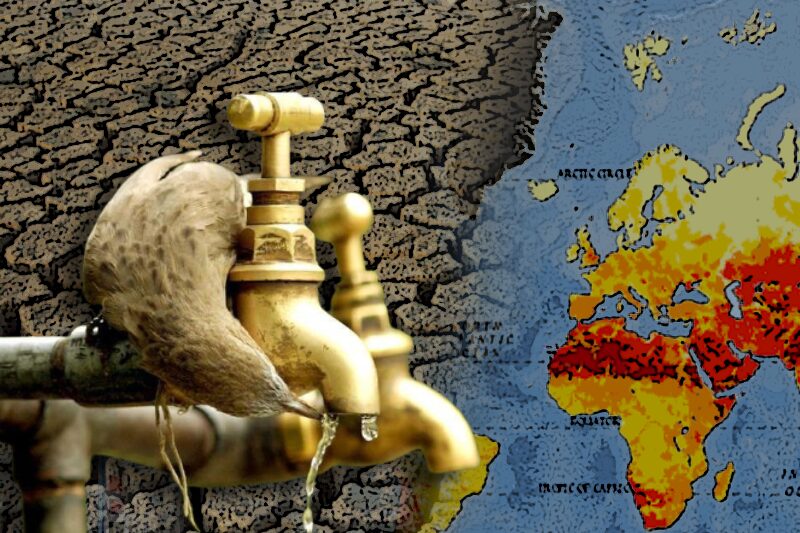 Morocco's online drought maps can be beneficial for the entire MENA region
Morocco's online drought maps can be beneficial for the entire MENA region
Water scarcity and managing drought is an ongoing problem in the Middle East and North Africa (MENA) region. In an attempt to tackle the drought, Morocco's Ministry of Agriculture, Fisheries, Rural Development, Water, and Forests (MAFRWF) has published a nationwide satellite based drought maps.
Morocco is frequently experiencing water crisis and drought conditions, and climate change conditions are expected to continue this trend in future as well. The fact that half of the population in Morocco lives in rural areas and are farmers, when drought strikes it leaves a lasting impact on food and water security in region. These drought maps would be made available to government agencies and research institutes would make a network for delivering early draught warning. These automatic trigger warnings would initiate agencies to mitigate the impacts.
These color coded maps would visually present satellite data on rainfall, land surface temperature, soil moisture, and vegetation health, compiled into enhanced Composite Drought Index (eCDI), which would be easy to interpret. By analyzing changes on these maps from the start of the growing season, users can detect at an early stage if a drought is emerging, even before any effects are visible on ground.
Related Posts
These maps have been developed as part of Morocco arm of the USAID funded MENA drought Project, which is being carried out by International Water Management Institute and partners. ECDI is developed in collaboration with National Drought Mitigation Center at the University of Nebraska-Lincoln, NASA Hydrological Sciences Laboratory, and Daugherty Water for Food Global Institute, USA, in collaboration with the Department of Strategy and Statistics of MAFRWF.
As Morocco has decided to publish the color-coded maps, it will have wider implications and work towards providing benefits for the entire MENA region. If Morocco gains success in using maps to steer the actions for drought management in right direction, then other nations in region too can be persuaded towards same modus operandi.