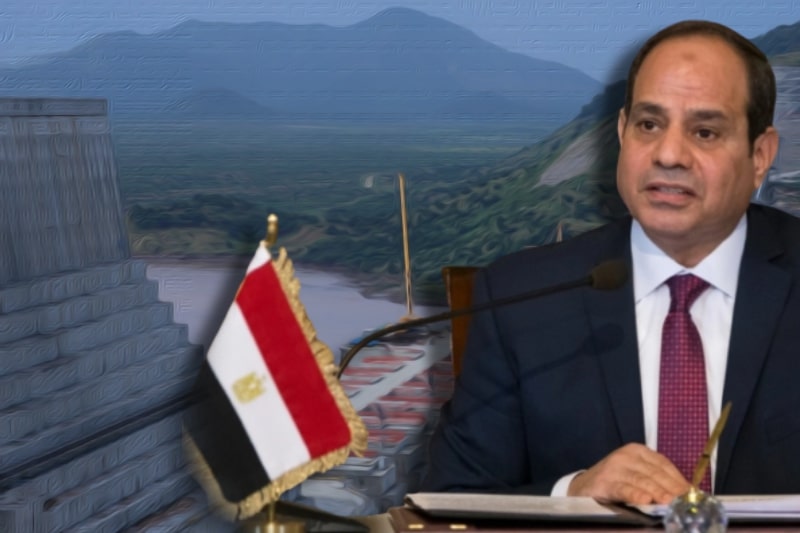 Egypt urges international diplomatic intervention to resolve Ethiopian mega-dam dispute
Egypt urges international diplomatic intervention to resolve Ethiopian mega-dam dispute
On Thursday, Egyptian Prime Minister Mostafa Madbouly expressed concern over Ethiopian government's plan to operate Grand Ethiopian Renaissance Dam (GERD). The deadlock between the nations over the dam dispute made Egyptian premier propose international intervention by four parties including African Union, the UN, the European Union and the US. Egypt and Sudan made a collective proposal for the quartet mediation last week but Ethiopia turned down the proposal stating that the dam issue was an African issue and should be resolved by African nations only.
Last week, Sudanese Prime Minister Abdalla Hamdok, on his visit to Egypt discussed the issue with his Egyptian counterpart. He said that all the three nations should form an agreement and resolve the long-standing dispute over Addis Ababa's massive dam project, which is being constructed on the Blue Nile. But the ongoing standoff with Ethiopian government left Sudanese and Egyptian governments more worried. Both the nations fear that the dam, once operational would significantly reduce the water flow of the Nile to their regions and deprive the two nations of the regular water supply on which their populations were solely dependent for agriculture, industry and everyday life.
"This dam requires that we go back to negotiations as quickly as possible with African and international participation so that we can reach a just and balanced agreement that is legally binding for the filling and bringing online of the dam before the new high tide season,"Dr Madbouly said.
"This project is the largest hydroelectric dam in Africa and we have spent a decade of bitter negotiations with our brothers in Sudan and Ethiopia to reach a balanced and just agreement," Madbouly told the UN General Assembly. He said that the negotiations over the damn "did not lead to the desired agreement" and instead Ethiopia went ahead filling the dam without "taking into consideration the interests" of its neighbours.
Related Posts
The dispute took a serious turn in July last year after Ethiopia said that it has decided go ahead with the dam's second and much larger filling, irrespectiveof lack of agreement with Egypt and Sudan. The situation grew worse especially between Ethiopia and Sudan, leading up to a war-like scenario. Since the start, both Egypt and Sudan, have been against the ambitious dam project, which otherwise would make Ethiopia Africa's largest power exporter. But the contested project could leave Egypt in severe water crisis and Sudan flooded, if the dam, located on its border, collapsed. Egypt called it an 'existential threat' to its 100 million people.
Both the nations also highlighted the flawed engineering which went into construction of a massive $4.8 billion project. They emphasised that Addis Ababa did not conduct enough studies to calculate the risks. On the other hand, Ethiopia said that the power generated by the dam would uplift millions of its people from poverty-ridden life and would enable the country to produce surplus power to export.