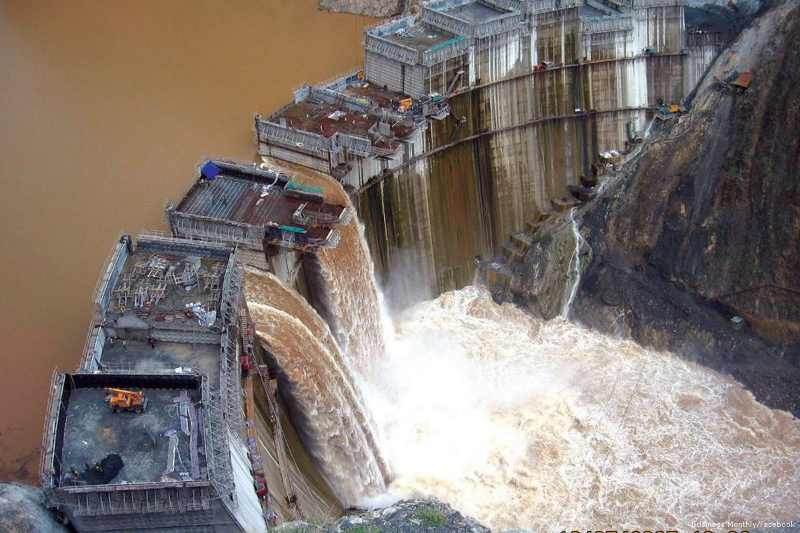 grand ethiopian renaissance dam
Sudan and Egypt urge Ethiopia to work collectively towards resolving Grand Ethiopian Renaissance Dam issue
Egypt and Sudan have put aside their years of differences to work together on the crisis revolving around Grand Ethiopian Renaissance Dam (GERD). On Thursday, Sudanese Prime Minister Abdalla Hamdok said all the three nations should form an agreement and resolve the long-standing dispute over Addis Ababa's massive dam project, which is being constructed on the Blue Nile.
The dispute took a serious turn in July after Ethiopia said that it has decided go ahead with the dam's second and much larger filling, irrespective of lack of agreement with Egypt and Sudan. The situation grew worse especially between Ethiopia and Sudan, leading up to a war-like scenario.
During a joint press conference with his Egyptian counterpart Mostafa Madbouly in Cairo, Hamdok told reporters, "The declared intention by Ethiopia to go ahead with a second filling leaves us very little to deal with the issue. But we are filled with hope that during this little time, we can manage to see the filling go ahead in a way that's agreed upon."
"We emphasise the preservation of the historical rights and interests of the two nations, so long as our brothers in Ethiopia are not hurt by that," Egyptian Prime Minister Mustafa Madbouli told reporters.
"We are not against development in Ethiopia. We actually support it, but on condition that it does not hurt our two peoples… We are confident that this glorious river extends a hand of prosperity and progress to the three peoples," he added.
Related Posts
Ethiopia, clarified that it had approached Egypt and Sudan for an interim agreement to initiate the first filling, which it said would take place over the period of two years. Ethiopia wants the entire reservoir to be filled in seven years, while Egypt proposed that it should take over 10 years to do so.
Both, Egypt and Sudan, have been against the ambitious dam project, which would make Ethiopia Africa's largest power exporter, but could leave Egypt in severe water crisis and Sudan flooded, if the dam, located on its border, collapsed. Egypt called it an 'existential threat' to its 100 million people. Both the nations also highlighted the flawed engineering which went into the construction of a massive $4.8 billion project. They said that Addis Ababa did not conduct enough studies to calculate the risks. Whereas Ethiopia said that the power generated by the dam would uplift millions of its people from poverty-ridden life and would enable the country to produce surplus power to export.
Since the nations have been struggling to reach an agreement, especially after their negotiations broke down late last year, Sudan and Egypt proposed that a quartet including the US, UN, EU, and the African Union should join in discussions as mediators. Ethiopia rejected the proposal stating that the dam issue was an African issue and hence should be resolved by African nations only.