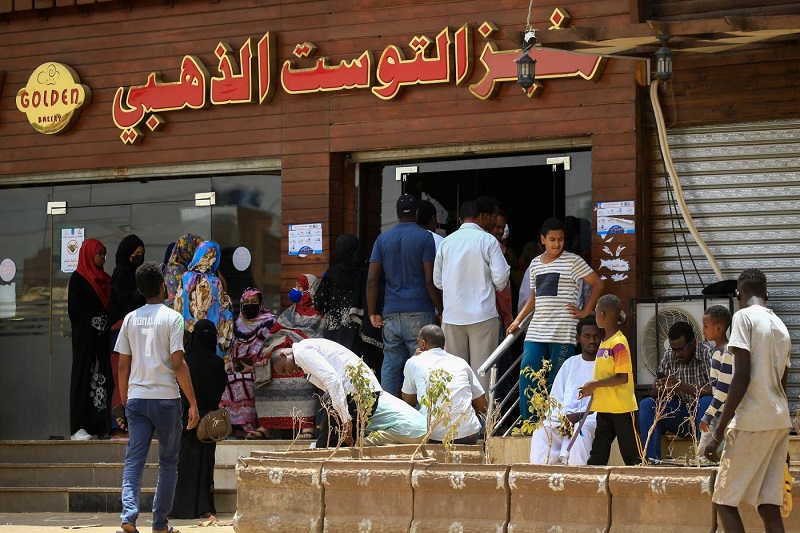 bread shortage seen in sudan due to mass protest
Bread Shortage seen in Sudan due to Mass Protest
Sudan -Protests on the main road to Sudan have caused critical food problems, leading to a shortage of bread. People were observed standing out in queue for long hours outside the bakeries to get their basic meals.
The blockade, which began more than three weeks ago, is also causing a shortage of fuel oil used for power generation, jeopardizing the country's fragile electricity supply.
State-subsidized bread selling at five Sudanese pounds a loaf has been in shorter supply than the commercial variety sold at up to 35 pounds apiece. Residents of the Khartoum region mention that they had to wait for more than five hours to get the cheaper type has become the norm.
A government official from the state highlighted that these lines for the subsidized bread are incredibly long, and we are just buying the commercial bread at 30 pounds apiece. There are several workers who cannot afford expensive bread at increased cost, they just have to wait till the situation improves and balance in the food chain is restored.
Related Posts
A bakery owner Yahya Moussa asserted that this shortage of wheat flour has forced many bakeries in the Sudanese capital to close their business. Rather these bakers who managing to run their business somehow have to wait for few days in between until they get more raw flour to use.
The transitional government has announced to annul and renegotiate a peace deal for their region signed a year ago. They say that those who signed on behalf of their area, which includes Port Sudan, have no following to speak of.
Political leaders are of the opinion that the military aims to embarrass the civilian-led Cabinet by not taking action to lift the blockade. The military denies the charge to take the blame and responsibility; they pass on the charge to police and say police should be the ones to deal with the demonstration.