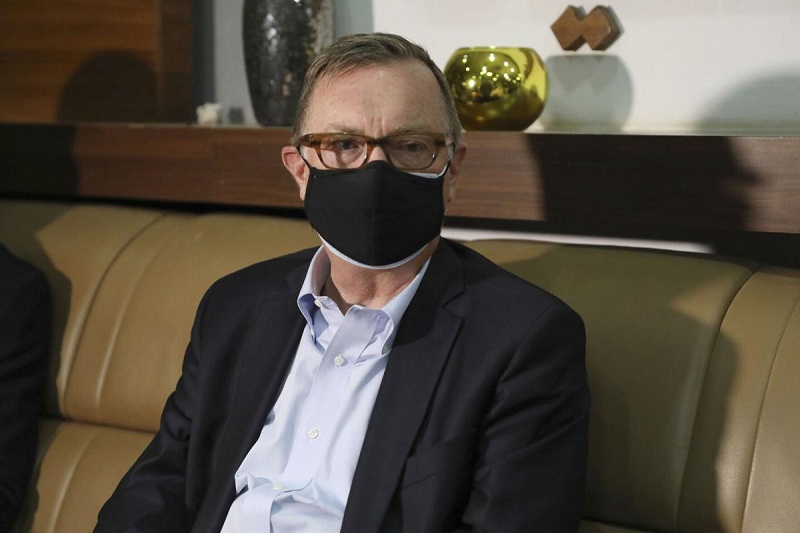 sudan senior leaders detained in an apparent coup
Sudan: senior leaders detained in an apparent coup
Last updated on November 24th, 2021 at 11:56 am
Sudan -Monday saw an apparent coup by Sudan's military forces detaining the acting prime minister, other senior leaders, and government officials. The information ministry confirmed the developments that have led to disruption in internet access in the capital city of Khartoum. The development follows last month's attempted failed coup by the country's military that triggered clashes with civilian bodies that were to share power post ouster of former Sudanese leader Omar al-Bashir in 2019.
By mid-morning, the country's information ministry confirmed that acting PM Abdalla Hamdok had been arrested and taken by the military to an undisclosed location. The detained ministers include Industry Minister Ibrahim al-Sheikh, Information Minister Hamza Baloul, member of the Sovereign Council Mohammed al-Fiky Suliman, acting PM Abdalla Hamdok's media adviser Faisal Mohammed Saleh. Their whereabouts are still unknown.
Thousands of Sudan's citizens flooded the streets of the capital and twin city of Omdurman protesting against the apparent military takeover. Protesters blocked streets and set on fire tires as security forces used tear gas in attempt to scramble them. The people chanted "The people are stronger, stronger" and "Retreat is not an option".
Related Posts
United States of America and European Union have raised concerns over the disturbing developments. US special envoy to the Horn of Africa, Jeffrey Feltman, said Washington was closely watching the developments and was "deeply alarmed".
Following the apparent coup, Sudan's internet access has been disrupted widely. State news channels are playing patriotic traditional music post the takeover. According to the information ministry, military forces were forced through offices of state-run channels in Omdurman and detained many workers. The airport of Khartoum has been shut down and international flights have been suspended, as reported. The Sudanese government however, has not confirmed on airport status.
After news surfaced about the widespread arrests by the military, Sudan's pro-democracy group and Sudanese Communist Party issued appeals to people to take to the streets against the takeover. The SPA, a main activist coalition in the uprising against Bashir, said in a statement on Facebook, "We urge the masses to go out on the streets and occupy them, close all roads with barricades, stage a general labour strike, and not to cooperate with the putschists and use civil disobedience to confront them."