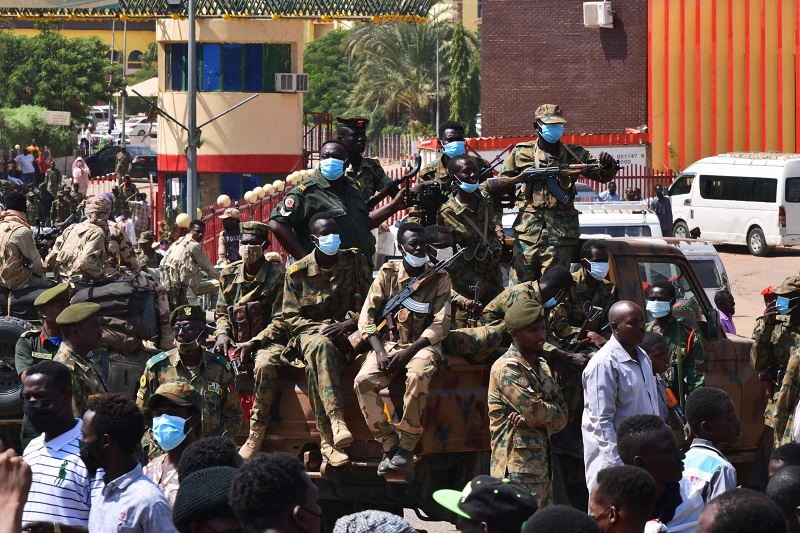 sudans army orders release of 4 ministers
Sudan's army orders release of 4 ministers
Sudan -Sudan's army chief ordered the release Thursday of four civilian ministers after the UN and US mounted pressure on his coup that derailed the democratic transition in the eastern African country.
General Abdel Fattah Al-Burhan said that a new government was "imminent" while maintaining secrecy on what it would look like.
"We are considering all external and internal initiatives to serve our national interest," Taher Abouhaga, Burhan's media spokesman, said Thursday.
Sudan TV then announced that Ali Geddo – the trade minister, Hashem Hassalbalrasoul – the telecommunications minister, Hamza Baloul – the minister for information, and Youssef Adam – the sports minister, would all be freed.
Several others, however, remain detained.
On Thursday, Al-Burhan spoke on the phone with US Secretary of State Antony Blinken, wherein both agreed on the need to expedite the formation of a government.
Related Posts
The US State Department said Antony Blinken urged Burhan to release all political figures detained immediately and "return to a dialogue that gets Prime Minister Hamdok back to the office and restores civilian-led governance in the country".
According to experts, the US could use economic leverage to fasten the formation of a civilian government. The US has considerable influence due to the financial hole that Sudan is in currently.
Experts believe that other countries might be able to get a bailout of the Gulf states, but in Sudan's case, it can only actually improve its economy with significant assistance – debt relief, debt rescheduling, and servicing – from the IMF and the World Bank, which requires the United States.
It merits mentioning that the US suspended $700m aid to Sudan last week after the military took over.
At least three people have died, and 80 others have been injured in the aftermath of the coup as protests have marked days and nights in the eastern African country.