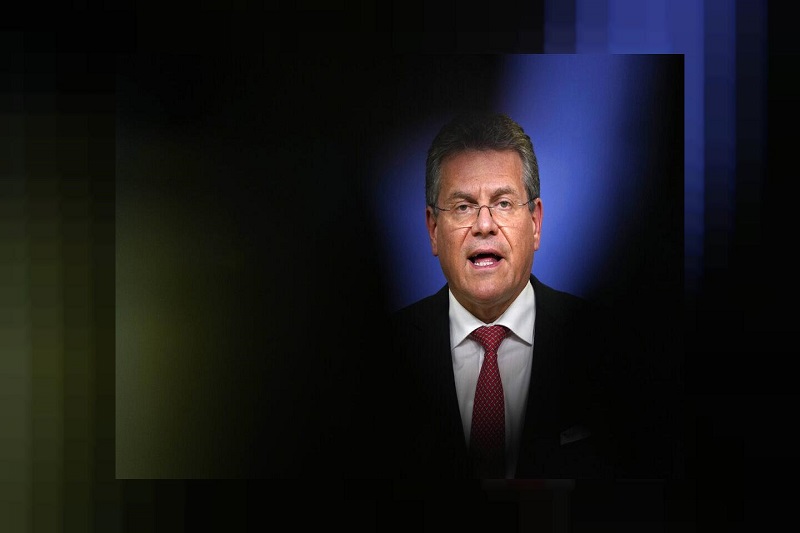 ec warns against use of article 16 of the protocol
EC Warns Against Use Of Article 16 Of The Protocol
Last updated on November 7th, 2021 at 09:27 am
Northern Ireland -The European Commission (EC) Vice-President Maros Sefcovic has warned that triggering the Article 16 could create great trouble for Northern Ireland. The biggest trouble to face would be the unpredictability and instability that Northern Ireland would have to deal with.
The comment comes after a meeting over Northern Ireland Protocol, which did not seem to yield very productive output, according to David Frost, UK's Brexit minister. Actually, Article 16 was a technical term given to a Brexit clause that allowed the UK and the EU to suspend any part of the agreement that causes "economic, societal or environmental difficulties that are liable to persist, or to diversion of trade".
However, now Lord Frost also feels that these gaps can be filled through intensive negotiations. A special Brexit deal was signed in October 2019, where UK and EU had agreed to a special Brexit deal for Northern Island called "Protocol". As per the agreement goods can flow freely between the Republic of Ireland and Northern Ireland, removing the threat of a 'hard border'.
Related Posts
As per the current status, goods arriving into Northern Ireland from the rest of the UK are now subject to checks and control – amounting to what is being referred to as an 'Irish Sea border'. But it also creates a trade border between Northern Ireland and Great Britain.
UK is demanding fundamental reforms, due to growing speculations of the use of Article 16 – which allows parts of the protocol to be unilaterally suspended if they are causing serious difficulties. Though complete clarity on what is "Serious difficulty" is yet to be discussed.
As per the statement from EU, there can be proposed measures to ease the checks and controls for good crossing the Irish sea. Amid the growing speculation, the Irish government commented that such a move would be 'reckless and irresponsible'. Strangely, the UK government officials still hold a stance that "it would not go down this route gratuitously or with any particular pleasure'. Mr Sefcovic said triggering Article 16 would be serious for EU-UK relations 'as it would mean a rejection of EU efforts to find a consensual solution to the implementation of the protocol'. He said that despite a big move' by the EU on its proposals, 'until today we have seen no move at all from the UK side.'