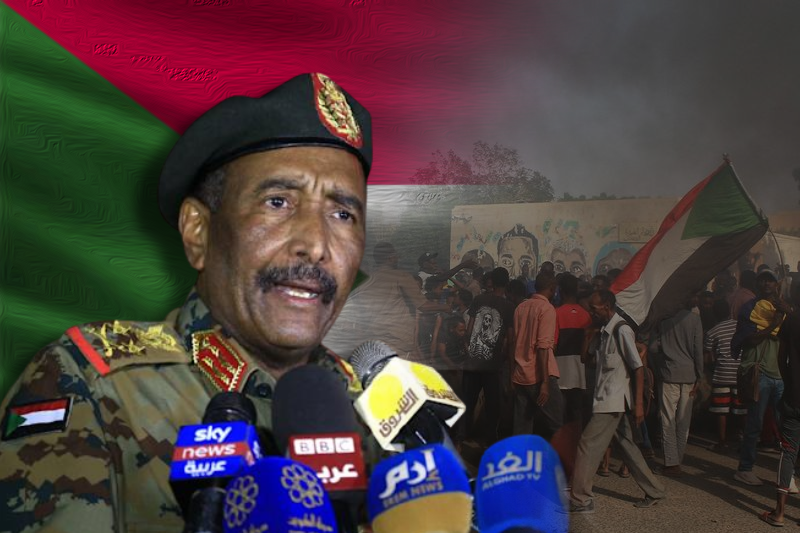 sudan military succeeds in coup assures people of forming a government
Sudan military succeeds in coup, assures people of forming a government
Last updated on December 19th, 2021 at 11:58 am
After a failed attempt in September this year, the Sudanese military had once again attempted a coup on Monday where they succeeded in getting the power of the administration of the country.
Following the coup, the Prime Minister of Sudan Abdalla Hamdok and other cabinet ministers were under house arrest. The ministers were part of the interim government of Sudan which would have been refreshed after elections in the state. The military was not happy with the functioning of the interim leadership.
The government of Sudan was in a transitional phase but neither the duration of this transition nor the people who were leading it made any satisfactory alliances to the military which seemingly irked them and led them to seize power from them.
The military gang attacked the capital in an extremely violent manner having killed seven people while also injuring 140 soldiers and street protestors. At first there was no responsibility taken from any group but today, General Abdel Fattah al-Burhan, took responsibility for the coup.
Related Posts
With this, the leaders also dissolved the military civilian sovereign council which was established after the overthrow of long-ruling autocrat Omar al-Bashir two years ago.
A day later after the execution of the coup, Burhan declared a state of emergency and stressed that it is essential for the armed forces to protect themselves at present. He also promised to form a government and conduct elections in July 2023.
"What the country is going through now is a real threat and danger to the dreams of the youth and the hopes of the nation," he said. He also added that till the elections, the military will keep the power but after that, the civilian government can regain control over it.
After Burhan's announcement, the information ministry of Sudan said that only the Prime Minister has the power to declare an emergency. They took to Facebook to stress that what is going on in Sudan at present is no less than a crime and Hamdok even now remains the only legitimate transitional authority of the nation. Most of the international organisations and countries have condemned the coup. The White House spokesperson Karine Jean-Pierre also cleared America's stand in this incident. She said, "We reject the actions by the military and call for the immediate release of the prime minister and others who have been placed under house arrest.