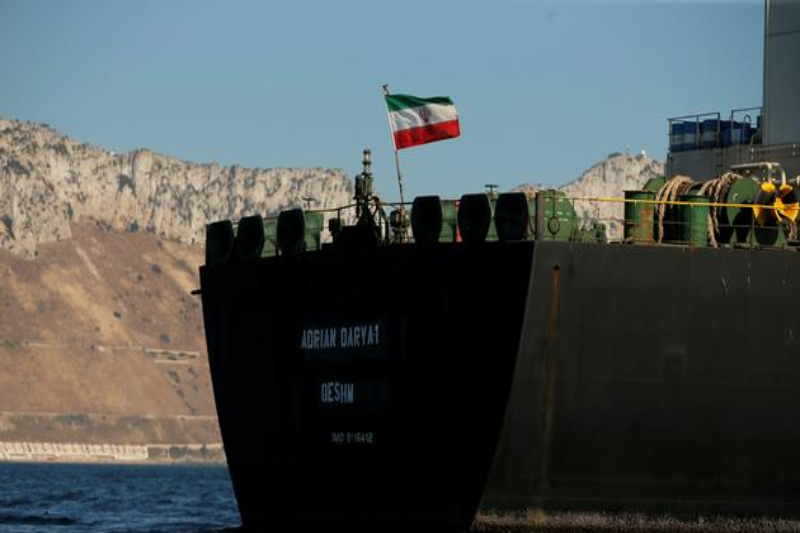 iran oil tanker
Two American Sanctioned Iranian Oil Tankers Transported Fuel To Syria
Despite repeated warnings to Iran, there is confirmed news that it has continued to send oil exports via the Mediterranean Sea to Syria. Once the top producer itself, Syria has been at the mercy of other nations for oil exports for two decades now.
Iran's need to export is being seen as a growing environmental disaster as well. Incidents of drone strikes, fire in oil tankers at sea has become a common occurrence for Iranian vessels, putting marine life in danger for Syria, Lebanon and other neighboring areas.
Recently, satellite imagery has caught sight of three Iranian oil tankers- Arman 114, Sam 121 and Jasmine on their way to Syria. Reports are coming in from various media sources that these vessels are (apparently) destined for Lebanon and the Jasmine is carrying Mazut (used in power plants and similar applications).
Off late, Iran has been trying to run its nuclear powerplants in full motion, despite the western world trying to curb its possible destructive use of nuclear fuel. After a massive fire a couple of weeks back, its main plant has come back into function though.
Iran has been trying to use Syria and Lebanon as its base to meet its various ulterior motives too. As of now, the Jasmine that has two separate tankers might only be carrying Mazut. Previously, the Iranian oil tankers at sea have only been known to carry crude oil for use in Syrian refineries. And at the moment, the possibility of Iranian ships mooring off the coast of Lebanon is ruled out.

Strangely, the Arman 114 tanker (formerly known as Adrian Darya 1) has already been sanctioned by United States for transferring oil cargo and participating in Iran's oil sales cycle. Even Jasmine was placed under sanctions. But Iran continues to use them despite danger of coming under Western firing line.
Related Posts

Syria's oil production before the crisis and armed conflict was 350,000 barrels per day, which has dropped to 25,000 barrels per day due to the war and widespread insecurity and the occupation of oil-rich areas by terrorists and SDF militants. Currently, the largest sources of oil extraction in Syria are controlled by the Syrian Democratic Forces (SDF) with the support of the US coalition. The Islamic Republic of Iran, in spite of US sanctions against the Syrian oil industry, has repeatedly rushed to the aid of the Syrian people by sending oil tankers and oil cargoes, and by selling oil to this country, it has brought it out of the crisis.
But Iran's own need for power and control cannot be ruled out in helping Syria.