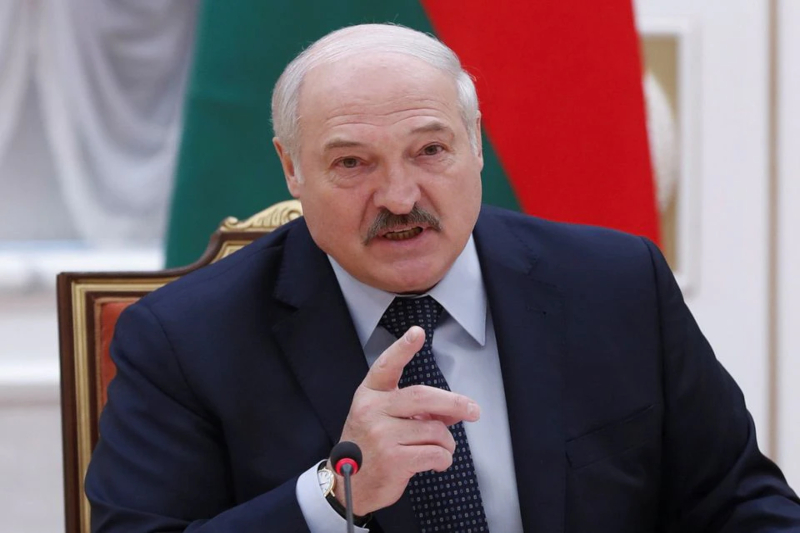 belarus ruler
Belarus orders immediate closure of its border with Ukraine
Belarus's ruler Alyaksandr Lukashenka ordered, on Friday, the complete closure of the border with Ukraine, citing security reasons.
He claimed the authorities had uncovered Western-linked "terrorist" sleeper cells but didn't substantiate his allegations with proofs of any sort.
"They have crossed the line and cannot be forgiven," he said.
Lukashenka was speaking at an event that 30 years of independence of post-Soviet Belarus, where he announced that he had ordered officials to close the country's border with pro-Western Ukraine to stop a "huge amount" of weapons coming within Belarus.
This step of closing borders with Ukraine comes at a time when Belarus has just been hit by additional Western sanctions in view of last month's forced landing of a Ryanair flight and the arrest of an opposition journalist who was on board, in Minsk.
A Ukrainian Foreign Ministry spokesman said rejected the Belarusian narrative by saying that Ukraine has not interfered in its neighbour's domestic affairs nor was it planning to do so.
"The Ukrainian side is yet to receive an official notification from Belarus on the border closure. As it seems, It would be the Belarusian people primarily who would suffer from such a step," Oleh Nikolaenko said.
The US government, on the other hand, said that it is aware of reports that Belarus has sealed its border with neighbouring Ukraine, and vowed that Washington would keep holding the government of President Alexander Lukashenko liable for its actions.
Lukashenka's regime has been facing intense international pressure over its cruel crackdown on dissent in view of last year's disputed presidential election.
His latest move intends to deepen a standoff between Belarus and external powers who are angered by his government's repeated authoritarian steps. Western countries inflicted sanctions on Belarus to correct it for the action, and the European Union and Ukraine have also forbidden Belarus-registered flights from entering their airspace.
Related Posts