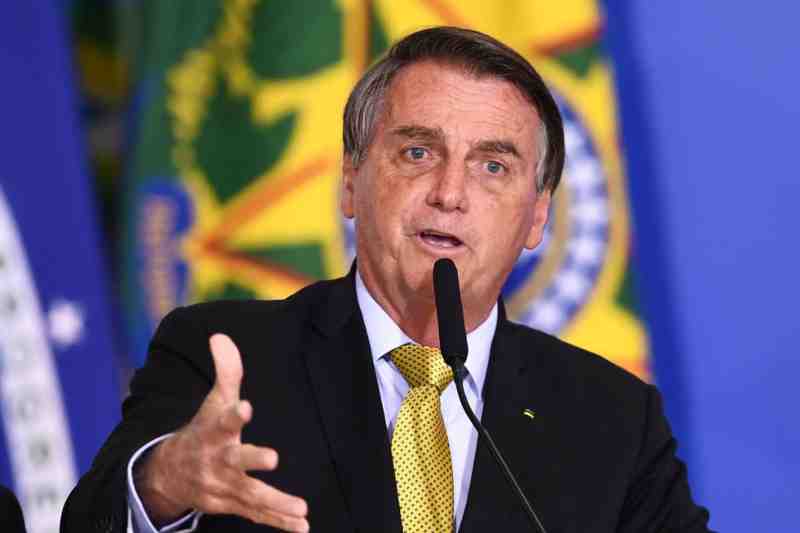 brazil's bolsonaro
Will only concede if the election is held cleanly: Bolsonaro
Brazilian President Jair Bolsonaro, on Thursday, said he would hand over his seat to whoever wins next year's presidential election on the condition that there is no fraud.
Now, since no elections are ever void of allegations of rigging and fraud, Bolsonaro's critics fear that he won't concede the result and the country will face a long episode of political crisis.
Bolsonaro has a history of making unfounded claims about fraudulent elections in the country since 2018, which many see as laying the groundwork for the next elections.
In recent months, the Brazilian czar has also been touting printed ballot invoices instead of the latest computer voting. He says that printed ballots are easy to audit in case of allegations of fraud.
He, much like his political idol Donald Trump, is being seen as resorting to a revolt. He also upheld Trump's allegations of theft in last year's elections that culminated in a bloody January 6 assault on the Washington Capitol.
Related Posts
Pre-election polls show that the far-right former army captain is far behind former leftist President Luiz Inacio Lula da Silva as the latter has gained popularity amongst the masses lately.
Bolsonaro has largely mishandled the Covid-19 crises and his steps, as per critics, have put public health in jeopardy.
"I'll hand over the sash to whoever wins the election cleanly, and not with fraud," said Bolsonaro, in a weekly address via social media. 
Pronunciamento Presidente Jair Bolsonaro – 01/07/2021 / temas da semana: https://t.co/51x8rpghl4

— Jair M. Bolsonaro (@jairbolsonaro) July 1, 2021
Resorting to hasty and hefty steps of clearing his image, Bolsonaro has fired a health ministry official who asked for a bribe in a vaccine deal. The latest graft accusation has taken the local media by storm.
The country has, so far, seen half-million Covid-19 deaths and anger is mounting in the public about the missed opportunities to buy coronavirus vaccines.
Currently, accusations of corruption in the vaccine deal have poured fuel on the fire, bringing up new calls for Bolsonaro's impeachment.