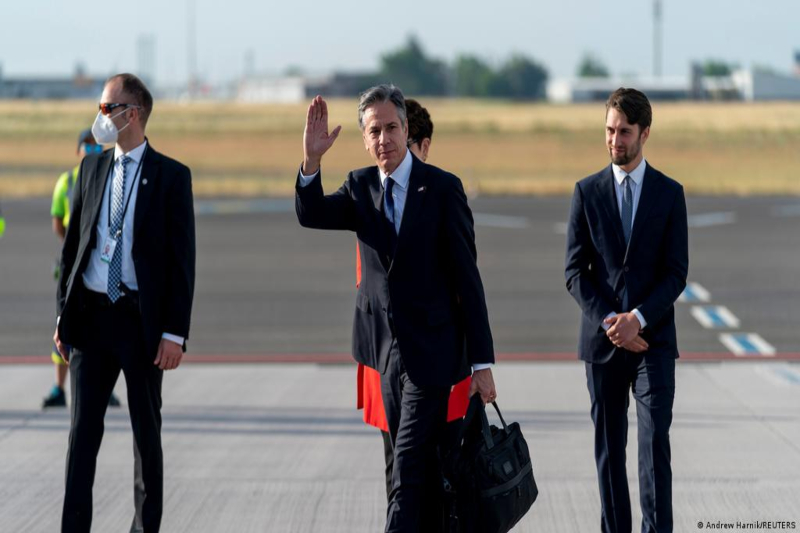 blinken germany
Blinken says good relations with Germany a priority for the US
United States Secretary of State, Antony Blinken, reached Germany on Wednesday and made it clear that maintaining healthy relations with Berlin would be high on Washington's priority list in times to come.
He said that it is not wrong to say that the United States has no better partner in the world than Germany.
This visit is Blinken's second to Europe in a period of seven days.
He accompanied President Joe Biden to leaders' summits at the G7 and NATO.
As Blinken touched down in Berlin, Germany's Economics Minister Peter Altmaier was taking off for Washington.
The US, under the Biden administration, has been quick to capitalise on the idea of a fresh start to relations with Germany. Lately, Biden said that his relations were now "stronger than ever."
German Chancellor Angela Merkel, however, didn't go quite this far. He said, "we are building upon a long history of excellent German-American relations."
In a joint press conference with Blinken, German External Affairs Minister Heiko Maas said he saw a "good chance" of concluding talks on bringing Iran back in compliance with the nuclear deal.
The two spoke on a range of different issues.
"Regarding the discussions in Vienna, they aren't easy — that's been the clarity in recent weeks," Maas told reporters.
"We are moving forth wards in every round of negotiations and we believe that in the context of the Iranian presidential election, there's a possibility to conclude them in the foreseeable future".
Maas said that there are still "a few technical questions to resolve" in the 2015 deal.
Furthermore, Blinken is also expected to discuss the sanctions imposed on Belarus by the US, the UK, the European Union and Canada.
The sanctions were enforced in the latest response to the diversion of a flight to Minsk, the capital of Belarus.
Related Posts