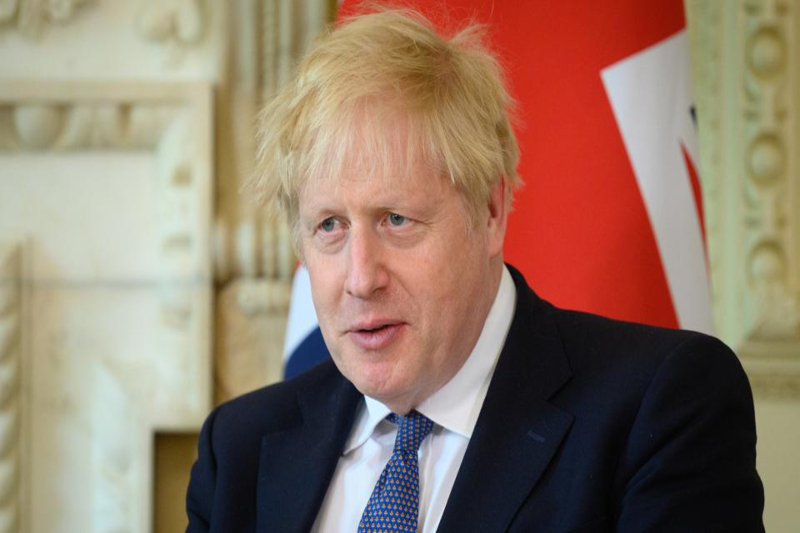 boris johnson g7summit
G7 Summit concludes: Johnson vows to protect UK's integrity after tiff with France's Macron over Northern Ireland
 As G7 summit in Cornwall closed on Sunday, UK Prime Minister Boris Johnson treaded on a path attempting to smooth out rift with European Union over the Brexit row after his foreign secretary, Dominic Raab's accused EU leaders of insulting Northern Ireland with their remarks. Northern Ireland protocol has been a central issue of tiff between EU and UK as former leaders took G7 summit as an opportunity to pressurize Johnson into implementing the protocol entirely.
While speaking at a press conference at end of summit, Johnson was cautious that he did not escalate recent tiff following France's President Emmanuel Macron comment that Northern Ireland was not a part of UK. PM Johnson also chose not to comment anything on Raab's remarks saying, "What I'm saying is that we will do whatever it takes to protect the territorial integrity of the UK."
Raab had said earlier, "Various EU figures, here in Carbis Bay, but frankly for months now and years, have characterized Northern Ireland as somehow a separate country, and that is wrong." Raab called it "a failure to appreciate what speaking around Northern Ireland in those terms and approaching the issue of the Northern Ireland protocol in those terms does. It causes damage to business from both communities in Northern Ireland. It creates deep consternation, and we wouldn't talk about Catalonia or Barcelona or Corsica in France in those ways."
Related Posts
Macron hit back at accusations in his end of summit press conference saying that EU understood UK's concerns of its sovereignty. "France has never allowed itself to question British sovereignty, the integrity of British territory and the respect of its sovereignty."
He added, "Brexit, I'd like to remind you, is the child of British sovereignty and has generated thousands of hours of work for European leaders. So we know very well what British sovereignty is. I don't think there's any other country whose sovereignty other countries have spent so much time respecting. So we are respectful."
Northern Ireland protocol seeks to prevent a strict border in Ireland but also ensuring smooth trade between UK and Northern Ireland. This involved UK accepting checks on Irish Sea but now No. 10 claims that EU is too liberal in interpreting the deal. On Saturday, Boris had threatened of suspending the protocol by triggering Article 16 that can be done if there is "serious economic, societal or environmental difficulties that are liable to persist, or to diversion of trade".