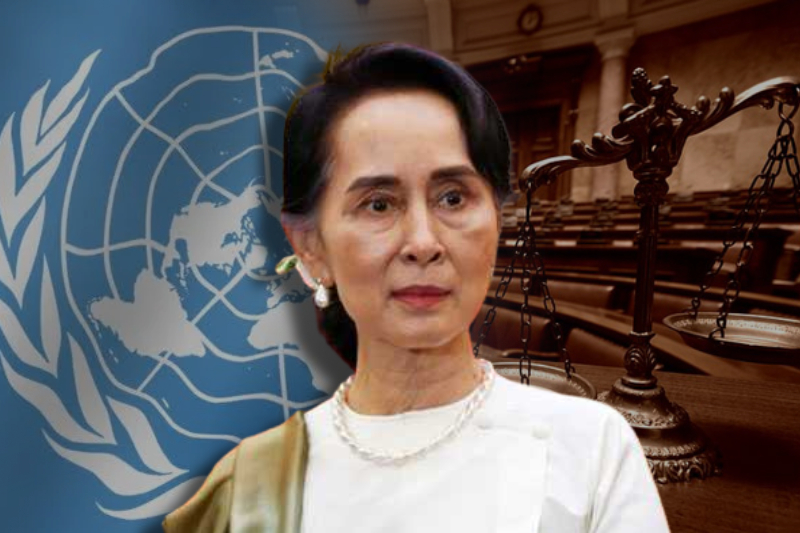 suu kyi trial
Military junta in Myanmar rejects UN chief's allegations of human rights abuse ahead of Suu Kyi's trial
Ahead of the trial of Suu Kyi, state counselor of Myanmar, the military junta has gone on record to refute the claims of human rights abuse in the country after the chief of the United Nations blamed the military control for unjust practice.
There have been many incidents in the country after the military take over when human rights were witnessed to be neglected. Many residents also took to social media handles to project the demonstrations against the current power and their force on common people who were demonstrating against them.
Following these incidents, the United Nation High Commissioner for Human Rights commented on deadly practices but the military junta on Sunday completely refuted the claims. On February 1, when the military started governing the Burma administration, Suu Kyi was detained by the military power along with some of the most senior diplomats of the country.
There have been tons of requests to free their leader which resulted in armed forces coming fighting the unarmed citizens of the country. Even after a lot of requests were made to conduct fair set up, there was nothing that could change the mind of the military junta.
Related Posts
The 75-year-old has since been in detention and it was decided that on Monday, trial for her breaching the coronavirus regulations was scheduled. She had reportedly done an election campaign without taking covid-19 protocols into consideration. She clearly won the elections held in November last year but was blamed for health negligence as well as possession of unlicensed walkie-talkies.
Her legal representative said that her trial will stretch till July and there is no way it could be concluded any sooner. Other charges on the nobel laureate include intent to incite and breach of official secrets act. She has also allegedly accepted $600,000 and 11.4 kg worth of gold from the Yangon minister.
The army stresses that they took control of the administration because they believe that Suu Kyi took over Myanmar only by fraud. The accusations are however rejected by the previous election commission but the military nevertheless continues to stress that there was election fraud. Things got worse when it was reported that the military had killed over 800 people during the administrative crackdown in three months. Hence the activists had to jump in to protect human rights but the strong reluctance to accept the civil crimes further threatens the existence of democratic powers.